Jun 28 2011 8:08AM GMT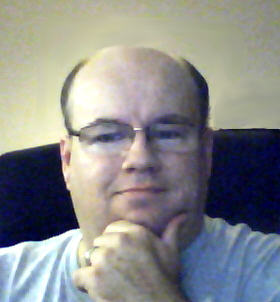 Profile: Dave Bateman
Most people today use a number of different interfaces to access and control all of the computing devices that they use. For example, people use a keyboard and mouse when using a computer game console controller when playing a video game. When it comes to cell phones, the physical interface may be a piece of glass that they slide their finger across or perhaps a keypad (if they haven't joined the 21st century yet). In addition to the physical interface that people use, we also use various software interfaces, such as a Windows or Mac interface. Almost all the computing devices we use require some type of physical controller.
In November of 2010 Microsoft released a device that aimed at changing this. Well, at least for the gaming community. Of course, I am talking about the Kinect. I have one and it is cool, but I don't find it as useful as a traditional controller. While the Kinect offers a neat interface, it doesn't really add that much usability to the Xbox. That is, I don't find an advantage to using the Kinect over using a standard controller. This may change as they build new games to take advantage of this technology.
Microsoft isn't the only one that is thinking that perhaps the best controller is no controller. The Hasso Plattner Institute is working on a technology they call the "Imaginary Interface." It works by having the user simply draw in thin air. The User wears a small camera that captures these movements, and they are then translated in to commands. Imagine walking down the street and your cell phone starts ringing. Instead of digging through you purse or pocket to find your phone, you simply draw a check mark in the air which causes the phone to be answered via your bluetooth headset.
[kml_flashembed movie="http://www.youtube.com/v/718RDJeISNA" width="425" height="350" wmode="transparent" /]
One thing that this type of interface offers is that it would allow devices to become even smaller than they  currently are. One of the reasons devices can't be much smaller than they are now is that they have to have buttons or screens on them so that we can interface with them. By using something like an Imaginary Interface, screen and buttons could be eliminated on some devices.
It seems like a pretty cool technology, but as with all technologies it going to take a little while to be refined and adopted. Remember how funny people looked when bluetooth headsets came out? It looked like they were walking around in public talking to themselves. Just imagine what people will think when they see people walking down the street waving their hands in the air.