Oct 21 2009 9:41PM GMT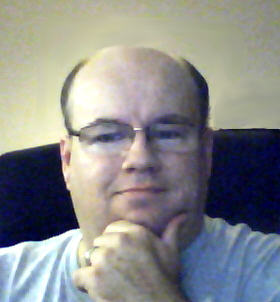 Profile: Dave Bateman
So here I sit 30,000 miles in the air again realizing just how much I dislike traveling. When I first started teaching, traveling was new and exciting. Nowadays it is about as exciting as sitting in traffic. Beyond the normal annoyances of travel, being away from the office just makes work harder. When you are in the office you have all the tools you need to do your job. Also, people that need to get a hold of you know how to. Don't get me wrong – today's advancements have made all of this a lot easier – but there is still nothing as efficient as doing work from the office.
One of the things that make working on the road easier is a single point for all communications. In an earlier post we discussed how Cisco's Unity solution can offer this, but what about people that don't have the fortune of using such a system? Don't worry, there are alternatives for individuals.
I use is my Google Voice account. Let's start with the bad news: it is still in closed beta so if you don't have an account, you may have to wait awhile. There are other products that are similar such as 3jam. But these services are paid services whereas Google voice is free (at least for now). So what is Google voice? Its core feature is what I call single number reach. You are assigned a phone number. When someone dials that number, all of the phones you have configured ring. For instance, when someone dials my number, my office, cell and home phone all ring. The call is then routed to the phone that I answer. I can also setup rules that route calls based on who is calling. For instance, I may set it up so that if my family calls, it sends the call to my cell and home but not the office number. I can also create personalized greetings based on who is calling. Other features of the system allow me to transfers active calls to another phone; for example, I can transfer an active call from my cell phone to my office phone. If I am unable to take the call, all voicemails go to a single point. Gone are the days of checking my cell phone voicemail and then the home answering machine and then dial into the office to see if there are messages. I receive an email and an SMS message when I get a voicemail. The service includes the ability to transcribe the messages and include the text in the email and SMS messages. The transcription is still a bit sketchy at times, but often I can get the idea of what the message was about. There are other features, but these are the ones I use the most.
Another problem with working from the road is that there always seem to be that one file you left at home. This is where remote access comes in. Most of us have heard of GoToMyPC, and it is a good product. I, however, use Logmein. This service is very similar to GoToMyPC, but the base level service is free. I like free. They have paid plans that allow you to do things like remote printing and file transfer. I have little need for remote printing, and I just use my FTP server for the file transfers. It is a little bit more of a headache and if you think you will find yourself needing to transfer files, I would recommend going with one of the paid plans to make your life a little easier.
Life on the road isn't always as exciting as some would think. As a matter of fact, it can be a real pain. It adds many new challenges to the job. Hopefully, this post will give you some ideas on how to make your life on the road a bit easier. Even if you never travel, I think some of these technologies can help make the day a little smoother.