Dec 24 2010 7:21PM GMT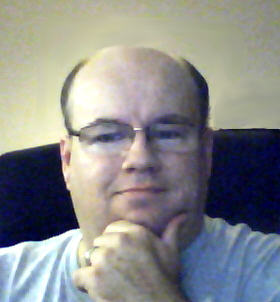 Profile: Dave Bateman
It's Christmas Eve, and I am looking forward to spending time with the family tomorrow. As with most families, everyone we'd like to have there won't be able to make it. This time of year the distance between family members that live out of state seems further than any other time of the year. However, thanks to technology that distance may be shortened, if only virtually.
There are many products out on the market that promise to bring families that are spread across the world into each other's living room. These products range from the simple and free to the rather extravagant and somewhat costly. This article looks at three such products that are designed for home use and available today. If you hurry, maybe you can have one ready for the big party tomorrow.
Let's start with the product that offers the highest quality experience. It's the Cisco umi. It is a device that hooks up to your HD TV and provides up to 1080p video. The quality is quite nice, but it comes with a price. First off, the device is going to set you back about $600.00. That's just for your end. Whoever you plan on talking with is also going to have to shell out $600.00 for their unit. There is also a monthly fee of $25.00. So after the first year, the cost for two units and the service is going to be just under two grand. For that kind of money you had better plan on using it more than Thanksgiving and Christmas. Oh, and one more thing, those family members of yours that live out in the country most likely won't be able to use this product since it requires 1.5 Mbps both ways. Speaking from personal experience, that isn't something many of us out in the country can get.
If the umi is a little more than you are looking for, you might want to consider the Logitech TV Cam. It sits on your TV and allows you to make video calls to other TV Cams or anyone that has PC and web cam. It can deliver up to 720p video, this quality requires 1 Mbps so it still might be beyond the reach of some DSL users. It only costs $149.00 and there is no monthly fee, but there is a catch. You have to have the Logitech Revue unit as well. The Revue is Logitech's Google TV device. This will cost you another $299.00 so you are looking at about $450.00 dollars for the complete setup. I have seen bundle packages for around $400.00
That brings us to the product that has been used by millions for a number of years – Skype.  It doesn't promise 1080p video and it doesn't hook up to your TV (well not easily anyway). But if you have a PC, webcam, and pretty much any broadband internet service, it will set you back a grand total of zero dollars. The best part is that you don't have to go to the store to buy it. You just go to skype.com and download the software.
So there you have it. Three ways to be together for the holidays when you can't be together. If you are spending the holidays with family or friends or this year has found you by yourself, I'd like to wish all of you a very Merry Christmas!