Apr 24 2010 7:47PM GMT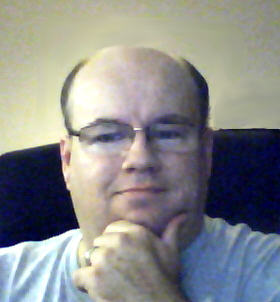 Profile: Dave Bateman
This has not been a fun week for people that have been trying to fly into, out of, or around Europe. No matter how advanced we become, Mother Nature seems to always be able to put us in our place. All she has to do is let off a little steam (and volcanic ash) and our lives are sent into a tail spin.
One of my colleagues got stuck in Europe for a few extra days, and he was none too happy about it. He had places to go and people to meet. While I thought about his predicament, I got a call from an instructor that was at home teaching a class via WebEx and, therefore, not at the mercy of Mother Nature (or the airlines).
Then I got a call about a conference next week, and the key speaker is flying in from Europe. Tens of thousands of dollars are all ready invested in this event and now it is in danger of being cancelled. A backup plan had to be devised and quickly. Many ideas were tossed around and one of them was to do the event via telepresence.
I can't help but wonder how many other companies ran into similar issues and how many started to give telepresence more serious consideration than they had in the past. With the world climate (both weather and political) being so unstable lately, I can't help but think this creates an excellent opportunity for companies that implement these types of solutions.
For those of you in this field, I would recommend you revisit the customers that were on the edge of purchasing this type of system and remind them of what just happened with air travel in Europe. Remember, many things other than a volcano can cause this type of disruption.
Once something has happened, it is a little too late to make a backup plan. Some may say that this type of approach is just feeding on people's fears. That's fine – they can say that, but the fact of the matter is that these types of events are nothing new. They have been happening since the beginning of time and will continue to. Your job as a consultant/salesperson/IT advisor is to recommend solutions that will allow your customers to be profitable. Being able to continue operating like normal while the competition is stalled due to an unexpected event can help make a company very profitable.