Feb 3 2010 5:34PM GMT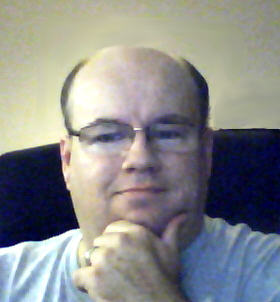 Profile: Dave Bateman
The world has changed! No one can debate that. I remember that when I was growing up you actually had to go to your friend's house if you wanted to play a game or have a conversation. Not now – just fire up your PC and you are good to go. It is pretty awesome. It has opened up new ways to collaborate and interact with friends. Not just friends down the street, but friends all over the world. It has opened new ways to express yourself and let your thoughts and ideas be heard by people everywhere –  even when that wasn't your intent.
I a

m sure that by now you have heard and read about how careful you need to be when posting anything online. Then, can you tell me why people just don't get it? Why am I reading everyday about how so and so lost their job because they posted a comment that was seen by the wrong person (or maybe right person depending on your point of view.) Today I read an article about students that got detention because they became fans of a certain Facebook page. The page was apparently making fun of a teacher. It's hard to say whether detention is the appropriate response, but that isn't the real question. This real question is why haven't kids (and some adults) figured out that the Internet is not Las Vegas. What happens on one site does NOT stay on one site.
I can site story after story about people saying and doing things on the Internet that they would most likely never do if they thought the wrong person might see it. It seems that the Internet makes things seem less real or permanent when, in fact, it is the exact opposite. Once you post something online you should consider it a matter of permanent record. It's kind of like mailing a letter –  once you drop it at the post office it is out of your control and all the hoping and wishing isn't going to change that.
I started this article yesterday when I saw the story about the students getting detention for the Facebook page. This morning I fired up my PC to see even more evidence that people sometimes just don't think.  A man that works at a bank was visiting inappropriate web sites at his desk. He works in a large open area and many others are walking by and might see what he was doing. But that isn't what happened. What happened was a TV crew was doing the morning financial report in the same room and everything he was doing was broadcast live. There was even a point in the report where he turned around and looked straight into the camera. There is no doubt about this man's identity now.

I just don't get it. What are people thinking? Do they disengage their brain when they go online? Do yourself a favor and, from now on, anytime you are online pretend you are that banker (or perhaps ex-banker by now) and there is a camera recording everything you are doing, because in a way… there is.