Sep 28 2011 7:14PM GMT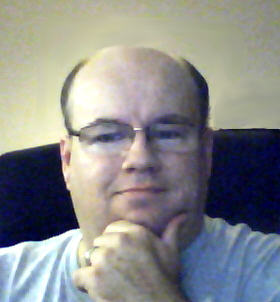 Profile: Dave Bateman
Unless you have been off of the planet for a few months, I am sure you have noticed that nearly every week one company or another is releasing a tablet of some type. For the most part there are two types of tablets, the iPad and all the other ones, also known as Android devices. I have been keeping an eye on what is coming out in the Android world because the potential seems huge. The hope was that since the Android OS is open source, the price of these devices would be very competitive. However, when you compare the similarly equipped Android devices to iPads, the price difference isn't enough to sway many people one way or the other.
Well, this morning at about 7:20am (PDT) all that may have changed. Amazon announced the new Kindle Fire. It is essentially a tablet that isn't being told it's a tablet. If you search the Kindle Fire web page, you will only find the word tablet once on the entire page. It's buried under the technical details in the "Included in the Box" section. I find this very interesting. It is almost as if they are trying to stay away from a term that has been used to describe many "less than successful" products.
The device does run Android, which allows it to run many Android apps. You can also view movies, play songs, surf the Internet and, of course, read books. For the most part you can do the majority of the things you would typically do on a tablet.
So why does this matter to you? THE PRICE! Yep, you can get your hands on one of these for a mere $199. Well, you can't really get your hands on one yet. They don't ship until 11/15, but you can pre-order one today. In addition to announcing the Kindle Fire, Amazon also announced that there is now a $79 Kindle. It is pretty much just an e-reader, but it's only $79! I wonder how many of those are going to be stuffed into stockings this Christmas? You can be sure that other manufacturers are scrambling to try to figure out how they, too, can produce and sell a product like this and make a profit. I am not saying that the next iPad will be priced at $199, but this will have to impact the price of future tablets.
Rumor has it that the build cost for the device is around $188. If you are wondering how Amazon expects to make money when they sell it near cost, just think Gillette. You know that old saying, "Give away the razor and sell the blades." The Kindle is a content delivery device. Much of the content is going to have to be purchased and the most likely place to buy it from will be Amazon
There are many more details to this device, which I am not going to go into. If you want to get those details, just hop on over to Amazon.com. Personally, I don't think that any of those details are as important as the fact that what looks to be a very nice tablet has just entered the sub $200 arena.