Feb 25 2010 8:08PM GMT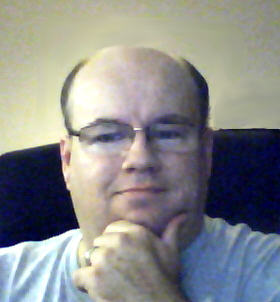 Profile: Dave Bateman
I decided to start something new this week. I don't know about you, but often while I am searching the Internet for one thing I find something else that is either very cool, very useful or maybe both. The organized part of me takes these nuggets and files them away for future use. The only problem is that I really don't have an organized part so I end up distracted from my original quest. Sometimes by the time I get back to my quest I forget what it was. I would like to tell you I have found a cure for these distractions – but I haven't. While these "finds" often distract me, they more often than not help me in the future. Even when they don't help me they often end up helping someone else. More times than I can remember I will be talking with a colleague that is telling me about a problem or a need. I will tell them about a website or a little known app that can help them. It has gotten to the point that I will get calls asking me if I know a way to blah, blah, blah. If I have an answer, they say, "How do you even find this stuff?" This leads me to believe that maybe everyone doesn't wander off into the weeds of the Internet as much as I do. Since I am afflicted with this trait, (some call it an illness) I decided to exploit this and share at least one of these "finds" each week.
I think the most appropriate "find" to share with you this week is a website that is often the cause of my wandering. The site is called Stumbleupon.com. Basically, it is a site that takes you to somewhat random sites and allows you to stumble across the web. The reason I say that they are somewhat random is that when you create an account, you can define what your personal interests are and the sites you "stumble to" will fall within those categories.  The way I prefer to use Stumbleupon is by using the Stumble toolbar within Firefox (Figure 1). This, of course, is a Firefox add-on that you have to install.
While you are stumbling about, you are able to give a thumbs up to site you like or a thumbs down to ones that don't quite cut it for you. If you find something you really like, you can add it to you Stumbleupon favorites or just bookmark it. The nice thing about using the Stumbleupon favorites is that they are accessible from any computer you chose to log into. That way, the next time you are at your friends and you want to tell them about that cool website you stumbled upon but just can't remember the website address, you can log into your Stumbleupon account and find it sitting in your favorites just waiting for you.
The site also has a social aspect to it and a few other features that I am going to let you discover for yourself. Hop on over to Stumbleupon.com next time you have a few minutes. Just remember, this site can be hazardous to your time management.