Apr 29 2011 6:42PM GMT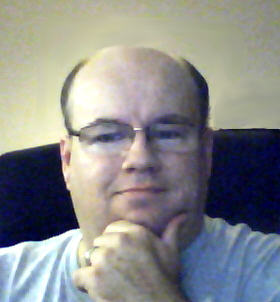 Profile: Dave Bateman
It's a scary place out there. There's lots of dark and dangerous places one can stumble into and now, thanks to the Internet, you don't even have to leave your house to end up some place you are better off not going. Many adults find their screens filled with unwanted images simply because they enter a website address incorrectly. Imagine what a curious child could find if they tried. While the Internet can open up a world of knowledge and entertainment for children, it can also make things available to them that many parents would rather they not have access to.
So, what is a parent to do? I would suggest enabling some type of content filtering on your home network. I had an opportunity to investigate a number of solutions and based on price and features I recommend OpenDNS. It is simple enough that most anyone with the most basic computer sills can enable it, and the basic home service is free.
OpenDNS offers two free services. The first is called Familyshield and is the easiest to setup. All you have to do is change the DNS address on your home router. Don't worry, if this sound difficult, Open DNS offers step-by-step instructions on how to configure this on most of the popular home routers. While Familyshield is easy to configure, it also the most restrictive. There is really no customization – it just simply blocks all the sites that OpenDNS feels are inappropriate for children. This, of course, means that anyone using your PC is blocked from these sites including you.
The second free service they offer is called OpenDNS Basic. It is similar to Familyshield, but allows you to customize what type of sites are blocked. This service requires that you create an account. To create an account you only need to supply your email address, desired password, where you heard about OpenDNS, and where you plan to use it. After you create an account, you change the DNS address on your router just like you have to for FamilyShield and then go to the customize page. From there you can select one of the three predefined levels of filtering or create your own custom settings. Since OpenDNS Basic is tied to the IP address of your connection and most homes use a dynamically assigned IP address, you may want to install the Dynamic IP Updater that is available from OpenDNS.
The internet is a wonderful tool, but tools can be destructive. You owe it to your family to protect them. If you currently aren't protecting them, start now by signing up for one of these services.