Jul 8 2010 6:03PM GMT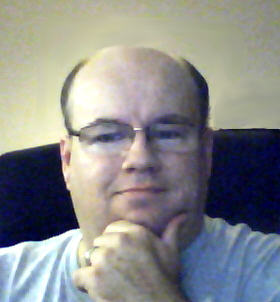 Profile: Dave Bateman
So, how much time do you spend on Facebook? I know people that must spend most of their day there based on how many updates I get about their farm, garden, or asking for help with some Mafia Wars job. While many people enjoy this, many employers aren't so excited about it. According to a report by Nucleus Research, companies that allow employees to access Facebook during business hours are losing and average of 1.5% of the person's productivity. For this, along with many other reasons, some companies are pulling the plug on Facebook.
I'm not sure what it is, but there is something that keeps drawing people back to Facebook. What if a company could tap into this draw and increase productivity instead of decreasing it? That is exactly what Cisco is hoping to do with their enterprise collaboration platform called Quad.
Quad is a wed based application, and, while it has some similarities to Facebook, its goal is more about connecting with experts and information that can help you do your job than finding that long lost high school love. This, of course, is a two way street. While it helps you connect with others that can help you, it allows others to find you when they are looking for help.
When a user logs into Quad for the first time, they create a profile. The profile includes information such as job title and areas of expertise. The user can also import their LinkedIn contacts if they so choose. The information stored in the profile is used to automatically add the user to various groups, called communities, that they may find of interest.
The main page of the interface is called the "My View" page and is customizable by the user. This allows them to place items of the most interest in a more prominent space. This is very similar to the way iGoogle allows you to customize your home page.  Once the My View page is configured, the user can start sharing information in a number of ways such as blogs, instant messaging, and videos.
Quad offers a number of tools for users, and once you start to peel back the layers, you start to see what it really is. What really makes it a powerful tool are the under lying applications that it brings together. What I mean by this is that while it allows a user to start video calls by simply pressing a button, the application that is really making that call happen is Communications Manager. With the instant messaging feature, the engine used for the instant messaging could be WebEx Connect. So, the real strength of Quad is that it brings all the Cisco collaboration tools together and makes them manageable from a single interface.