Mar 27 2010 8:46PM GMT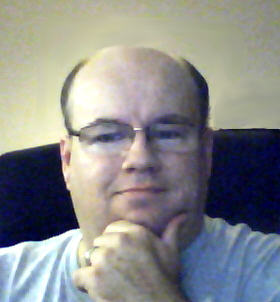 Profile: Dave Bateman
If you are anything like me, then one PC and monitor just isn't enough. My current setup is two PCs, each with dual monitors. Doing a lot of development like I do, I find that there is no such thing as too much screen real estate. The problem with two PCs is that you need two keyboards and mice or you need to hook up a hardware device that allows you to connect one keyboard and mouse to both PCs. This normally requires that you press a button to switch control between the PCs. While this works, it isn't the smoothest solution.
Quite a while ago I came across a piece of software that allows you to simply move your mouse off of one screen and onto another and the keyboard and mouse now control that PC. I used it for a while but then moved onto some other solutions with more bells and whistles. After upgrading operating systems, I started having trouble with the other solutions and found myself going back to what I used over 10 years ago. The software is called Win2VNC , and it is freeware. I think the thing that makes this software so nice is it's simplicity. All you do is load it on the PC that the keyboard and mouse are hooked up to and load VNC server on the other PC. I use UltraVNC on the other PC.
Here is a brief overview of how to set it up. Once the software is loaded, a gray square icon appears in the system tray. Right click on the icon and select New Connection . The  window shown in Figure 1 appears.
Enter the IP address of the other PC and then select Options. The options window appears as seen in Figure 2.
Select the direction that points to the other monitor. For instance, my monitor is to the left so I select West.
Click OK to be returned to the connections detail window and then click OK again. You will be prompted for a password. One is configured on the VNC server. Once the connection is established, you should be all set. Simply move your mouse between the screen to control each PC.