Dec 5 2009 8:30PM GMT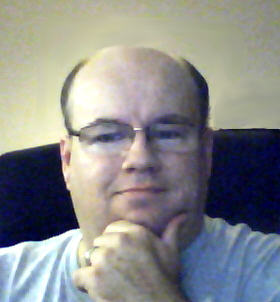 Profile: Dave Bateman
In the last article I gave an overview of Unity's Bulk Edit tool. In this article we will build on that and learn how to use bulk edit to correct a common issue.
If you use Unity's default Subscriber template without making any modifications to it, the subscriber's phone will not ring when a call is transferred to them from Unity's auto attendant. The reason this happens is that the default template is configured to send calls directly to the subscribers greeting.
For this example we will change this setting on two subscribers using the bulk edit tool. Of course, you could use bulk edit to change the setting on more than two users,  but we are just going to keep it simple for this example.
Step 1. Click the Cisco Unity Tools Depot icon on the desktop of the Unity server.
Step 2. Start Bulk Edit by double clicking on the Bulk Edit icon under the Administration Tools list within Cisco Unity Tools Depot.
Step 3. Once Bulk Edit has loaded, select Subscribers from the Overview screen and click Next.
Step 4. Find the subscribers you want to modify. In this example we know that their extension numbers are 2001 and 2002, so I will use the Subscriber with extension numbers from: option to find the subscribers (figure 1). Now click Add To Grid.

Figure 1
Step 5. Click Next and select the Transfer tab on the next screen.
Step 6. You will see there are three sub tabs, select Standard.
Step 7. Set the Ring Phone field to True (figure 2) and click Next.

Figure 2
Step 8. On the next screen, click Update Subscribers. The update process will begin.
Step 9. When all the subscribers have been updated, a summary window will appear stating if there were any errors or warnings during this process. Click OK.
Step 10. You are now offered the opportunity to review a log file for this operation. Choose OK to view it or Cancel to skip it.
Step 11. Click Exit on the next screen to exit Bulk Edit.
I hope this example helps you better understand how to use Bulk Edit. This tool can save literally hours of work. So, you can spend your weekend updating subscribers one at a time or let Bulk Edit do it for you. I promise I won't tell anyone else that you didn't spend the weekend in the office.