Feb 5 2010 7:34PM GMT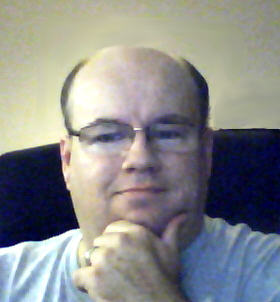 Profile: Dave Bateman
As I was perusing Cisco.com today, I noticed that documentation for Unity 8.0 has been posted. I am sure that a lot of people are saying, "Wait a minute –  I thought Unity was going away and Unity Connection would be the Cisco voice mail solution for larger companies?" Well, it appears that the rumors of Unity's demise have been exaggerated. Just how exaggerated is yet to be seen. Will this be the last version of Unity we see? I really don't know… not really sure if anyone knows. It is no secret that Unity Connection is getting a lot more attention nowadays. But if there is one thing I have learned in the 20 odd years in the IT world, is that no one knows what the future will really look like.
Guessing the future isn't what this article is about anyway. It is about what is new in Unity 8.0. Well, I guess I should say it's about what is new or gone in Unity 8.0. One of the first things that caught my attention was the lack of documentation for Unity with Domino. The reason for this is that as of Unity 8.0, Domino is no longer supported. The only supported message stores are Exchange 2003 and Exchange 2007. You can still have users homed on an Exchange 2000 server, but the Unity partner server must be 2003 or 2007.
Which brings us to the OS. Windows 2000 is no longer supported. While windows 2003 has been the preferred OS, you could keep 2000 if you were upgrading. Not anymore, you need 2003. And that brings us to SQL. Unity 8.0 ships with SQL 2005. However, if you are upgrading, you can continue to use SQL 2000 but you will be to load the new SQL 2000 that comes in the upgrade kit as the directory structure has changed.
What about end user feature changes? There doesn't seem to be a lot, but often you have to play with the software before you really see what changed. I did notice two things, however. The first is that if a user speeds up the playback of a message, the playback speed will not be saved for future sessions. In 7.0, if you increased the speed, it stayed that way the next time you logged in. The other is that the Unity prompts used during first time enrollment, password reset, and private list management have been made more concise. I am sure this will make more than one end user happy as in the past Unity was known to be quite chatty.
The last thing I will touch on is that the install process has changed. At first it looks like a major change as they got rid of the Cisco Unity System Preparation Assistant (CUSPA) and the Cisco Unity Installation and Configuration Assistant (CUICA). In reality what they did was combined these two tools into a single tool called Cisco Unity System Setup Assistant. This single interface gives you access to essentially the same functions that the older two programs did.
But hey, why sit here and listen to me tell you when you can go and see for yourself? Come on, you know you can't wait to go read the new and exciting Unity 8.0 documentation.