Oct 29 2009 8:32AM GMT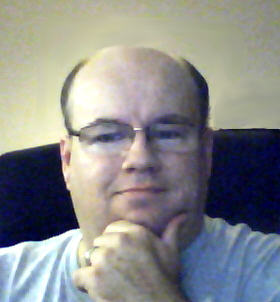 Profile: Dave Bateman
I got a call the other day from someone wanting to know the difference between Cisco Unified Communication Manger and Cisco Unified Communications Manger Business Edition. He believed he already knew but just want to make sure the Communications Manger Business Edition was the one that ran on a router (spoiler alert… it isn't). Thus began a long and sometimes confusing conversation. During the conversation I recalled how I had just posted a blog to help clear up the confusion of various Unity platforms and thought perhaps there was a need for the same for the Cisco Unified Communication Manger platforms.
Cisco offers three call control products which contain "Communications Manager" in the name. In addition to the two mentioned above there is Communications Manager Express But before we talk about these products lets try to clear up the Cisco Call Manager vs. Cisco Communication Manger confusion. People often ask what the difference is… to paraphrase an old time TV show "the names have been change to confuse the masses." Cisco changed the name of Call Manger to Communications Manager. Many people still refer to it as Call Manager. Most of the consultants I know that have been working with Communication Manager for a number of years are still calling it Call Manager. I think it has something to do with teaching an old dog new tricks.
Now that we have that cleared up lets take a look at Communications Manager and Communications Manager Business Edition . They are basically the same software. The main difference is that Communications Manager Business Edition does not support redundant servers which means that if the Communications Manager fails the devices have no backup Communications Manager to failover to. This does not mean that the system will be down. A Survivable Remote Site Telephony (SRST) device can be deployed which can service the devices until the Communications Manager is back up. Communications Manager Business Edition also has a limit of 500 user where Communications Manager can handle 7500 phones per server. At this point it seems like Communications Manager Business Edition doesn't have much to offer. First you have to remember that Communications Manager Business Edition is a lower priced option for small and mid-size businesses and secondly it has something Communications Manager doesn't. It includes an on box Unity Connections service. This means that one box handles call processing and voicemail services. Aside for these features Communications Manager and Communications Manager Business Edition are essentially the same. This means that the most of the feature offered are the same as well as administration interface.
Communications Manager Express is the third product that carries the Communications Manager name. It is very different from Communications Manager. The first thing you will notice when looking a Communications Manager Express device is that it is a router. Communications Manager Express runs on a router. It is very similar to an SRST device and is often used in place of SRST. It can support up to 350 phones but this number is dependent on the platform which it is running on. It runs on a number of routers such as the 2800, 3800, 2900 and 3900 series routers. It is possible to have this same router provide voicemail by installing a Unity Express module in it. Communications Manger Express is a good solution for small/branch offices.
So there you have it, the demystification of the Cisco communication Manager product in 600 words or less. I hope you find this helpful.