Jan 23 2010 1:51PM GMT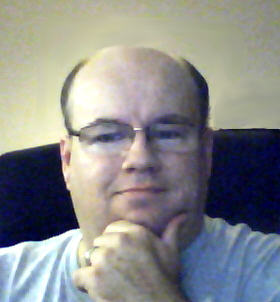 Profile: Dave Bateman
I had a customer call me the other day saying they had configured a pattern on the Communications Manager and it wasn't working as they expected. They were trying to configure a pattern that would match any dialed number that began with 75. I asked what pattern they had created and they said 75*. I told them that the asterisk is not a wildcard in Communications Manager. They said "Yes it is. I just used it yesterday." After some investigation, I determine that they had indeed used it the day before but not in Communications Manager. They were configuring restriction tables in Unity. They didn't understand why it would work in Unity but not in Communications Manager. "After all, they are all Cisco products so they should all use the same wildcards" they said. In an perfect world they should, but as we all know this isn't a perfect world.
Unity and Communications Manager do use different wildcard characters and, if that isn't confusing enough, when you configure dial-peers and such in IOS, the wildcards are again different. You are probably asking yourself, "why is it like this?" The short answer is that each product was created by a different company so they each did what made the most sense to them. To be honest, at the end of the day it really doesn't matter why it is the way it is. It only matters that you know how it all works.
The table below shows the two most common wildcards for each system.
| | | | |
| --- | --- | --- | --- |
| | Communications Manager | Unity | IOS |
| Matches any single digit | X | ? | . |
| Matches any number of digits | ! | * | T |
Note: The definition for the T in the IOS is actually "router pauses to collect digits" but,for our discussion, you can just think of it as being similar to the ! or * in Communications Manager and Unity.
Another area that is sometimes confusing it the range wildcards. In Communications Manager you can enter a range wildcard. For instance, the wildcard [2-7] will match any single digit 2 through 7. However, you can also enter a wildcard that looks like [25-7]. People often think that this will match digits 25 through 27 but it doesn't. The range wildcard will only match a single digit. This wildcard matches the digits 2, 5, 6 or 7. However, when you configure this same wildcard in IOS, you need to use a comma to separate the digits. The wildcard would look like [2,5-7] in IOS.
As you can see, if you don't keep this straight, you could end up in some confusing situations. Hopefully this discussion can help you better understand what is happening next time you have to use these useful, but sometimes confusing, things we call wildcards,