Dec 26 2010 9:58PM GMT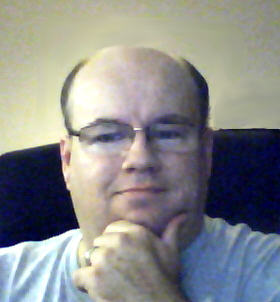 Profile: Dave Bateman
I have owned an iPad for a while now and the more I use it the more I like it. When I take short business trips, I can get away without having to take my laptop with me. However, if the trip is more than a day or two or I know I am going to have to do work that will require a real PC, I still have to pack the laptop. That's why I am always on the look out for anything that will allow me to leave the laptop at home and get away with taking just the iPad. So I was pretty please to find what Santa had left under the tree yesterday morning.
My wife got me a new iPad case that has an integrated bluetooth keyboard. The virtual keyboard on the iPad has always been one thing that has kept me from typing anything longer than a short email on the device. As a matter of fact, this is the first time I am using it to write a blog since the second week of owning it. I have used the case/keyboard for a few hours over the last couple of days and over all I am pretty pleased with it. It's not perfect, but it certainly makes certain tasks more enjoyable.
The keyboard is the soft silicone type that may turn some people off right away. At first I wasn't sure about it, but I warmed up to it especially when I realized the screen of the iPad lays on it. Since the keys are soft, the chances of the screen getting scratched are pretty low. It is also spill resistant, not that I want to spill anything near the iPad.
The case also adds some bulk to the iPad, which is completely contrary to what the iPad is all about. I guess that is just the cost of having a real keyboard. Even with the added bulk it is still a pretty lightwieght unit.
A few other people that have the device complained about the limited angles you can place the iPad at while it is in this case. While the options are limited, it seems to work for me. That being said, it is better to use it on a table than your lap.
While this device doesn't really turn the iPad into a laptop, it does make it a lot easier to type longer documents. I don't plan to write the next War and Peace using this device, but I am pretty sure I will be writing more blogs using the iPad than I did before I had it.
You can find the case at Brookstone.com for about a $100 or search around the web like my wife did and find it for closer to $60.