Oct 23 2012 6:10PM GMT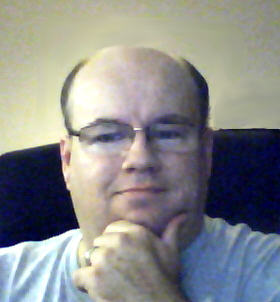 Profile: Dave Bateman
Unless you have been living in a cave somewhere, you probably weren't surprised when the iPad mini was announced Tuesday. It has created a lot of excitement on some of the blogs, and I am sure people are already devising plans to get a good spot in line on November 2nd. I am sure these devices will be a huge hit and the demand will be larger than the supply, at least for the first few weeks. But I just can't help asking if we really need a 7 inch iPad.
I have an iPad and a Nexus 7 so I have some experience with both form factors. I do have to say that I prefer the size of the Nexus over the iPad. The 7 inch form factor just feels right in my hands. However, I have talked to many people that don't like screen any smaller than the iPad. I think this is a personal preference, so Apple is right to offer consumers a choice.
There are some that are disappointed with the mini iPad, but most of the appointment is around the price. With a number of 7 inch tablets available in the $200 range, many analysts expected the iPad mini to come in around the same price. However, the starting price is $329 for the 16 GB model, and the prices goes up to $659 for the 64GB with cellular connection. A recent survey showed the many people feel that a 7 inch tablet should cost about $247. Based on that, Apple may have missed the sweet spot on pricing. Bu,t Apple has never been one to follow industry pricing.
Others were disappointed to find out that it did not have a retina display. While I can't say I am disappointed, I am very surprised. With the lack of a retina display, the resolution is sitting at 1024×768. While that may seem sufficient for a 7 inch screen, it falls short of its competitor's devices such as the Nexus 7 that has a 1280×800 screen.
In the end, the price and screen resolution won't stop many people that really want the device from getting one. However, I don't think this device will affect the sales of other 7 inch tablets that are in the $200 range, nor will it pull many people away from their Kindles.