Jun 28 2011 5:38PM GMT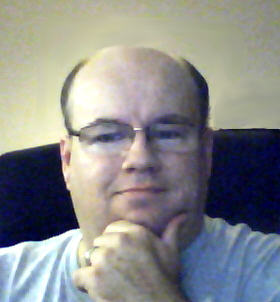 Profile: Dave Bateman
Imagine a laptop that was able to run only one program. If Google's idea works, not only will you imagine one, but may one day own one. Recently Google, working with Acer and Samsung, have announced a a new laptop called the Chromebook. Basically, it is a laptop that runs Google's Chrome browser and not much else. Well, I guess that may not be a fair description. It also runs Web apps.
The idea is that the only thing loaded on the laptop is Chrome, and all the apps you use would be web apps such as Google Docs. You would also store your data on the cloud. The benefit of this is that the laptop would not require much processing power or storage space. Of course, to really use this laptop you would have to have Internet access, but nowadays that isn't too much of a problem.
There will be a small amount of memory so that you can store some files offline and many web apps can be run locally if you are able to download them. You will also be able to plug a USB thumb drive for a little extra storage.
So, how useful will this device really be? Well, there are about 5000 web apps that Chromebook will be able to run. That doesn't sound too bad until you compare it to the number of apps that are available for the iPad. But still, that is a decent amount so we shouldn't be lacking for apps. The device claims to
boot in about 15 seconds, which is faster than pretty much any laptop out there. My Macbook Air comes close to that and boots in 18 secs. They are claiming about 8.5 hours of run time, which is pretty good. There are tablets out there that run a little longer, but 8.5 hours should work for most anyone. All in all there are some good arguments for this device, but as you can see, there isn't anything that it can do better than any other device.
Looking at all it offers and all that it doesn't and then examining the hardware required, I figured the killer proposition for this device was going to be price. I was wrong. The Samsung Series 5, 12 inch model has a starting price tag of $430. This puts it in the same price range of a number laptops and a few tablets.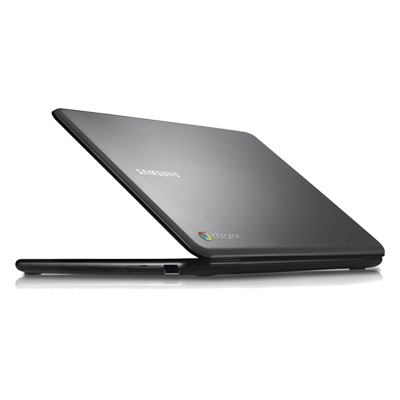 The big question is if this device will really take off. It hard to tell right now. I think it's going to take some time and refinement before it will attract many users. My guess would be that the OS will evolve but continue to be Chrome centric and more local storage will be added.