Nov 19 2011 10:13AM GMT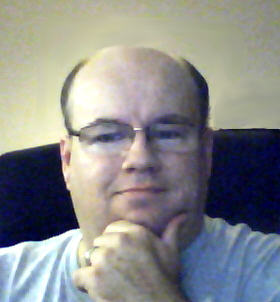 Profile: Dave Bateman
I finally got my Kindle Fire today. I say finally because it seems like other people have had them forever even though they have only been out a few days. I thought I would do something a little different for a review. Instead of offering an in depth review of the device, I thought I would share my thoughts about the device after only using it for thirty minutes. I know it's not the fairest way to evaluate something, but you know what they say about first impressions.
Right off the bat I can tell you that I won't be returning this device. I like it. There is something about it that just feels right. As a matter of fact, I am using it to write the first draft of this post. I don't think I will make a habit of it, but I think I could use it to right blogs while traveling rather than digging the laptop out from the over head bin. Anyway, back to the way it feels. Many people have described it as being heavier than they expected. While it is heavier than it looks, the weight is one of the things I like about it. I feel like I am holding something of substance when it is in my hands. The size is also nice. I really like the 7 inch form factor. It is big enough to watch a movie or read a book, and the size seems almost perfect for playing handheld games. It seems to me that the screens on most phones are too small for gaming, and the iPad is sometimes too big, especially when playing dual stick shooter type games.
I put the device through its paces by reading a book, a magazine, playing a few games, purchasing a few apps, surfing, and watching some video via the Netflix app. Overall the first thirty minutes has not disappointed, but there are a few things about the device that I found to be less than perfect.
First there is the power button. It is at the bottom of the device. When holding it in the portrait position, which means if you let the bottom rest in a stand, the device will power off. This is also a problem when holding it landscape as it is easy for your hand to press it by mistake. If they had just recessed the button,  this would have solved this issue.
Next there is the period on the keyboard. It is right next to the space bar and you end up hitting it instead of the space bar about thirty percent of the time. Maybe with practice I will get used to this.
The only other minor issue is the touch screen is sometimes too sensitive. This is primarily an issue when swiping though the apps on the main screen. It doesn't seem to stop when you want it to.
Even though I spend the past three paragraphs telling you what is wrong with this device, I have to end by saying it is well worth the price and, for many people, a better option than an iPad. I will explain why that is in a future post.