Jan 7 2011 7:05PM GMT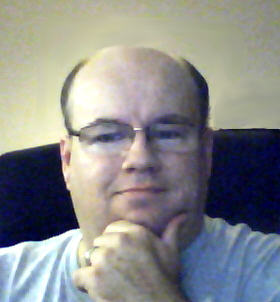 Profile: Dave Bateman
When I got my first iPod touch, a friend told me that I had better be careful when visiting the App store. This caused me to wonder if there were malicious apps on the store. He assured me that wasn't the problem, but that there were so many interesting apps I would find myself spending more money than I might want to. Two iPhones and an iPad later I can tell you that he was right. There are many good apps, but I am fortunate in that I am a hesitant buyer when it comes to apps. I often mull over whether or not to buy an app for a day or so and that's just a .99 cent app. If it's way more than that, it could be several days before I choose to purchase it. It seems the new Mac app store has noticed that and made it easier for me to buy apps, even ones I don't want.
I read a few reports about people claiming that they had mistakenly purchased apps. Some were fortunate in that their mistakes resulted in them purchasing a .99 cents or $1.99 app while others experienced this problem while looking at a $79.99 app. Losing .99 cents because you clicked the wrong button is one thing, but losing 80 bucks because of it is another.
The problem is that as soon as you click the price button the app is purchased. I have never seen such a thing. Have you ever been to any online store that by simply clicking on the price of an item causes you to make a non-refundable purchase? Even when you purchase an app from iTunes or directly from the app store on an iPod, iPhone, or iPad it is a two click process, which is often enough to keep you from making a purchase that you did not intend to.
I decided to go ahead and test this myself to see if it was as bad as some are claiming and it is. Even after being aware of the issue this can still happen. If you happen to have a sensitive mouse or track pad, you could accidentally click the price and then be the proud owner of some useless app.
At the very least Apple needs to allow the user an option of enabling a purchase confirmation button. Actually, it shouldn't be an option. This was either a huge oversight or a very ingenious way of selling more apps. I don't know that it will stir up the media storm that antenna-gate did, but something needs to be done. Oh, Steve Jobs, if you are reading this, I'm not looking for a free phone case. I already got one of those. Please just add a "Confirm Purchase" button. Thanks!