Nov 26 2010 5:42PM GMT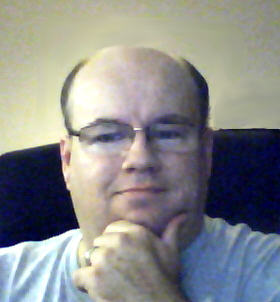 Profile: Dave Bateman
While I was finishing doing the author review on my latest book, I came across a suggestion from the technical editor suggesting that I use a certain analogy when explaining partitions and calling search spaces. It was the very same analogy that I have been using for over 10 years. I can't say with certainty that I was the first to use the analogy, but I can tell you that I had never heard it before I thought of it. I figure if it made its way back to me 10 years later, it was worth continuing to share.
Partitions are assigned to dialable objects such as directory numbers, route patterns, meet-me and park numbers, etc. A calling search space is an ordered list of partitions and are assigned to devices and lines. In order for a device to dial a number, they must have a calling search space that includes the partitions that the number is assigned to.
In the analogy, the partition is thought of as a lock and the calling search space as a key chain. The key on the key chain determines what locks you can access. If you don't have the key, you can't open the lock so you can't access the number. That is really how it works. When I teach it this way, people normally tell me that there has to be more to it. Well, there really isn't. They are very simple components, but that doesn't mean they aren't powerful. Because they are so simple, they can be applied in ways that result in some pretty complex solutions. This is most likely the reason people think they are more complicated than they are but when you break it down to the basics, they are really pretty simple and straight forward.
Let's see how well you understand this. If a directory number is in the Employee partition, which search space could access it?
CCS-1 contains the following partitions:
CCS-2 contains the following partitions:
CCS-3 contains the following partitions:
The answer is CSS-3 because it is the only calling search space that contains the Employee partition.
I am often asked, "what happens if you don't assign a partition to a directory number?" I turn the question around and ask, "what happens if you don't have locks on doors?" Any one that wants can enter them. The same is true with partitions. If you don't assign a partition to a directory number (or any dialable entity), anyone can reach that number. That is why it is recommended that all numbers should be assigned to a partition.