Feb 18 2010 9:17PM GMT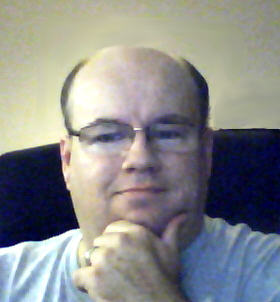 Profile: Dave Bateman
In the last article we took a look at a screen capturing program that lets you upload the capture directly to an FTP site so that you can easily share this information with others.  This solution requires that you have an FTP site that at your disposal. There are services that allow you to accomplish the same thing and even offer a place to post the screen captures so others may view them.
Jing is one of these services. There is a paid and a free version of this service. The free one is adequate for most personal  needs. Jing not only let's you capture screen shots, but you can record a video of your screen and even include narration.
Jing is pretty intuitive. When you run it, a small yellow dome appears at the top of the screen (Figure 1).
When you mouse over this dome, it expands to show three options (Figure 2).
The one furthest to the left is the one you will use the most. This allows you to start capturing. When you click it, cross-hairs appear on your screen which you use to select the portion of the screen you wish to capture. Once you select the area to capture, a tool bar appears (Figure 3) which allows you to choose whether you want to capture a screen shot or video.
Once the capture is complete, you can do minor editing and then choose to save it locally or "Share via Screencast.com" (Figure 4). If you choose to share it via Screencast, a URL will be place in the clipboard and you can paste it to any application such as an email or IM client.
So, what could be better than being able to capture a screenshot or video of an application in order to show someone how to do something? How about being able to share you screen in real time? I am sure you have heard of at least one product that does this, such as WebEx or GoToMeeting. These are great, but they aren't free. If you are willing to forgo some of the bells and whistles, there are some free products that offer this service. The one I am going to mention today may already be installed on your PC. Have you ever heard of Skype? That's right. Skype allows you to share your screen with another Skype user.  I guess if there is any catch that would be it; both parties need to have it installed. Beyond that, it pretty much just works. Once you have setup the Skype call, just click the Call menu and select "Share Your Screen" (Figure 5).
So there you have it, a few more tools that may come in handy next time you are trying to help someone  remotely.