Oct 31 2009 2:27AM GMT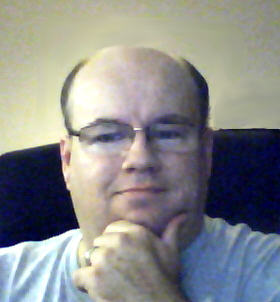 Profile: Dave Bateman
I am not sure what it is like where you live but where I am the leaves are falling and the trees are becoming bare. It's a nice time of the year with the color in the trees and the leaf covered yards. But, as the trees becoming bearer, I am able to see more clearly into my woods, and I see all of the clean up that is needed. It was nice during the summer when all the foliage covered it up but the work ahead of me is becoming a little too easy to see. I guess that is nature's way of making sure things don't go unnoticed for too long. This started me thinking about the things that tend to go unnoticed in Cisco Unified Communications Manager environments. Things that we really should clean up but tend to forget about because we don't see them.
The one thing that quickly comes to mind is unused Directory Numbers (DNs). In the past it wasn't so much a problem. When you deleted a phone, the directory number was removed as well. Things have changed. In the current releases of CM, when you delete a phone, the directory number is not removed from the database. This may not cause a problem but it is best to keep the database as clean as possible.
You are thinking to yourself, "no problem, I have never deleted a phone so I don't have unused directory numbers." Think again… have you ever place an exiting number into a partition? If you have, then you most likely have unused directory numbers. In the current versions of CM when you assign a partition to a directory number a new directory number is created within the selected partition. The result is that you have two directory numbers with the same number but in different partitions. Over the course of time you can end up with a number of unused directory numbers.
Now that you understand how unused directory numbers came to live in your system, it is time to remove them. The following steps show you how to find and delete these directory numbers. But first, a disclaimer… as with all CM administration, only qualified personnel should attempt this procedure. Remember that all changes are final so make certain that you really want to delete the DNs. In other words… proceed at your own risk.
Step 1) From within CM administrator select Call Routing>Route Plan Report (Figure 1)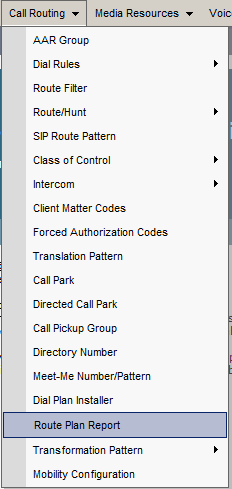 Figure 1
Step 2) Select Unassigned DN from the drop down list of the Find field (Fig 2) and click Find.

Figure 2
Step 3) You may check the box next to each DN that you want to remove and click Delete Selected or you may click Delete All Found Items to remove all the unassigned DNs (Figure 3).

Figure 3
There you have it. Your system should now be free of unused DNs.