Feb 13 2010 5:39PM GMT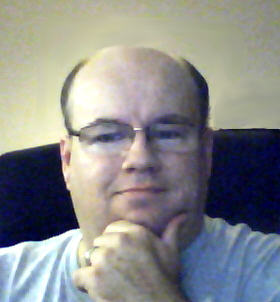 Profile: Dave Bateman
Earlier this week I was trying to help a co-worker configure some settings on his computer. We were chatting over an instant massaging service, which is not the best way to try to do tech support. But, this is the tool we had at the time so we were making the best of it. It was obvious that what I was saying and what he was reading were two different things. I so wanted to remotely log into his system and show him what he needed to do. I find remote control (VNC or Logmein.com) is about the best way to offer this type of tech support. Unfortunately, this was not an option for us.
What I really needed was for him to be able to see my desktop so I could show him what steps were required to complete the configuration. I guess I could have gone through the process of getting him to setup VNC on his PC, configure his router so that it would allow for the proper port translation, and then pray that it worked. However, by the time we had done this, I could have driven to his house and showed him. OK, maybe not since he lives about 400 miles away, but you get the idea. All I wanted was for him to see was what was on my desktop. Which bring us to a neat little tool.
PicPick is a screen capturing tool that does what any number of screen capturing tools allow you to do: capture any portion of your screen and save it as a file. But PicPick goes beyond that. It not only offers many capture options (Figure 1) but, once captured, you can edit and automatically post the capture file to an FTP site.
PicPick also places the address of the FTP site, folder, and file name into the PC clipboard so that you can paste this information into any program. In my case, I captured the screen and used the box tool to place a red box around the area that I wanted the other person to look at. The file was then posted to my FTP site, and I simply pasted the address into the IM window. When it comes to tech support, the Missourians have it right: "Show Me."
Some might say that I did it the hard way and that there are services out there that will allow you to do this without the need of you own FTP site. They are right. So, why do I choose this way? I guess I am a little paranoid. I like to try to keep everything "in-house." However, for those of you that are interested in using one of these services, we will take a look at them in my next post.