Jan 28 2010 7:03PM GMT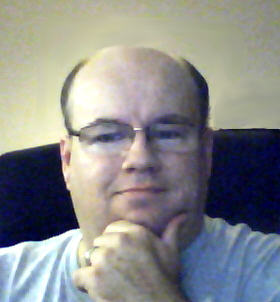 Profile: Dave Bateman
So, when was the last time you had a million dollar idea? Got one right now, but you just don't have the resources to turn it into a reality? Well, I'm sorry but I can't help you. However, if you have a billion dollar idea I know this guy… well it's not a guy as much as it is Cisco.
Cisco is offering a bounty for the next billion dollar idea. How much you ask? Remember the saying, "Let me put my two cents in?" I think that is where they got the idea for the reward. But, being the generous company they are, they upped it to two and a half cents – on the dollar that is. Do the math and you know that they are offering 250K for the next billion dollar idea.

At first you might think, "Hey wait, you get a billion dollar idea, and I get less than three percent? Well, just exactly how much is the billion dollar idea making you right now?
So how does this whole thing work? The program is called I-Prize (BTW am I the only one that has had it up to here with the I-this and the I-that? Never mind –  that is a rant for another time). The process is broken down into three parts. The first part is three months long and it is a time to brainstorm with others and really refine your idea. The next part is only for semi-finalists and is a month long in which time you build your business and technology plan. The final phase is when the finalists present their plan to a panel of industry experts.  Cisco plans on leveraging some of its new products and technologies too during this program. You are encouraged to use video to help share your idea, which plays perfectly into their new push into the social networking arena. Also, the finalists will present their idea via  Cisco TelePresence.
Not sure if your idea is worth a billion dollars? Well, you are never going to know if you don't try. Besides even if you don't win the grand prize, they are going to be giving some Flip cameras away for a few lucky participants.
And, if you are lucky enough to win the grand prize, don't forget who told you about it. Good Luck!