---
October 16, 2010 7:37 PM
People often ask me how to build a Cisco Unified Communications lab. I always recommend they just install it on VMware. This results in a number of emails or phone calls asking for details or help when they run into issues. I figured it was time to document it and what better place to do that than this blog?
For this blog I am going to focus on Unity Connections, perhaps in later blogs I will discuss Communications Manager and Unity. First off, Unity Connections is not necessarily supported on VMware. Therefore, the information offered in this blog is only for lab environments.
First you need to pick a VMware platform. I prefer VMware Workstation. Other people I work with prefer ESXi. Head over to VMware.com and figure out which is best for you. Once you have VMware installed, you need to create an image. I am not going to walk you through the steps. I'll assume you have built VM images before. However, I will give you the specs that seem to work best for me when installing Unity Connection 8.
Installer Disc – CD/DVD Drive or ISO file for Unity Connections.

Make sure you check "I will install operating system later" if using an ISO

OS – Red Hat Enterprise Linus 4
Processors – 1
Memory – 2048
Network Adapter – Bridged
SCSI Adapter – LSI Logic
Disc type – SCSI
Hard Drive SIZE – 160GB
Now just start the install and run through it as you normally would. One thing that often messes people up is that during the install it will ask for the IP Address of an NTP server. This is not optional and the address you enter must be an NTP server. It checks during the install and fails if it cannot reach an NTP server. If you don't have an NTP server on your network and you don't want to go to the trouble of creating one, you can use a public NTP server (here's a list of them). However, to do this you need to assign the Unity Connection server an IP address that can access the internet. Other than that, it is pretty straight forward.
October 15, 2010 12:01 PM
I found another web-based conferencing service today that looked pretty intriguing, so I decided to give it a try. It is called DimDim. It seems like an odd name for a web conferencing site, but who would have ever thought the word Google would work so well for a search engine?
They offer a free version of the service, which includes the basic features most people need. You can share your desktop, a whiteboard, or a document. However, if you want to share only a certain region of your screen or an application, you need to upgrade to the Pro account. The Pro account starts out at 25 bucks a month.
The free version allows up to 20 people to join the conference. It also allows you to stream video from a web cam, but you are limited to only one video stream. Again, the Pro account offers more –  you can have more participants (starts at 50, but you can have more for an additional cost) and multiple video streams. The Pro account also lets you record sessions.
The sign up is pretty easy, but the plug-in install seemed to take a long time. Maybe it was my PC, but it took over five minutes. I am used to WebEx, which takes less than one minute. The setup and navigation of the service is very nice. While WebEx is not difficult, this service seems even easier to use. I did have it hang on me once when I was trying to upload a document, but that may have been because I had the file open when I tried to upload it. The only way I was able to recover was to end the meeting and start a new one.
In the end, this service does what it claims to and you really can't complain about the price. I'm not saying I will be moving all my meetings to this platform, but I may use it when I need to have a quick web meeting and I need more features then Join.me offers.
---
September 30, 2010 8:39 AM
Have you ever been on the phone with a colleague and wish you could quickly show them something on your PC? This happens to me on a weekly basis. You can start a WebEx session if you have an account, but many times it just isn't worth the effort. All I want to do is click a button or two and share my desktop. Today I found the solution for this. It's called Join Me.
All I have to do to share my PC is go to Join.me and click the share button and in about 20 seconds I am sharing my PC. In order to view my desktop the other party goes to the same website and enters the meeting ID that appears at the top of my screen. Honest, that is all there is to it. What I love about this service is that it just works and the fact that it is free doesn't hurt.
In addition to being able to share your desktop you can also let any of the viewers take control of the mouse. It also includes a conference bridge phone number that can be used for audio.
It doesn't offer all of the features you find in a service like WebEx, but it provides everything I need 90% of the the time. If you do need additional features, you can always sign up for a free personal WebEx account.
---
September 29, 2010 8:18 AM
I stumbled upon a site today that might be of interest to anyone studying to pass the CCNA exam. It is called FreeCCNAWorkbook.com. The stated mission of the site is to "provide quality CCNA lab training materials to assist … an individual in pursuit of the Cisco Certified Network Associate Certification." The main part of the site is is called the "workbook." The workbook is comprised of 13 sections, each covering a specific CCNA level topic. Each section is then separated into what are called "labs." The labs offer a pretty solid explanation of a specific topic, such as configuring RIP, and then shows the steps required to actually implement it. The author did a really nice job of including graphics that depict exactly what the output of the router looks like when each command is entered.
Another nice feature that is offered on this site is videos. The videos are intended to be companions to the workbooks. At this point in time there are only 10 videos, but more are promised to be on the way, but not until after April of 2011.
If you are studying to pass the CCNA exam or just interested in learning more about Cisco routers and switches, check out this site.
---
September 28, 2010 8:19 PM
A few weeks back I ran into a problem with one of my passwords –  I couldn't remember it! It was a password for an FTP site. The FTP client I use allows me to save my passwords like most of them do.  This means I was able to access the FTP site since the password was stored in the client, but I couldn't see what the password was. That's where the problem was. The client was installed on my desktop PC and I needed to access the FTP sever from my laptop when I was on the road.
That's when I remembered a utility I used a few years back that changed those asterisks that filled the password field into plain text so you can see what the password is. After scratching my head for a few minutes and entering various keywords into Google, I was able to find it. It is called  Asterisk Key and is pretty simple to use.
Once you install Asterisk Key, start the program that you are trying to retrieve the password from and make sure the password screen is open (figure 1).
Now start Asterisk key and and click the recover icon (figure 2).
The password will now appear in text area of Asterisk Key. That's all there is to it. It sure helped me out of a jam. Hopefully you never have to use it but you might want to keep it handy, just in case.
---
September 25, 2010 5:35 PM
I just started reading a report today that basically say IT makes people happy. I figure that since this blog focuses on many IT topics that reading this blog must make people happy. OK, so that is a bit of a stretch, but the report does make for interesting reading.
The name of the report is The Information Dividend: Why IT makes you happier. The main goal of the report is really to create interest and debate in this topic. According to the report, not much study has been done in this area and encourages more to be done. The results of the report can be summarized by one key statement, "Our analysis of global and UK data sets shows that IT has a direct, positive impact on life satisfaction, even when controlling for income and other factors known to be important in determining well-being."
However, the deeper you read, the more interesting things get. For instance, it claims that "Women… gain greater increased life satisfaction than men from the use of IT." The article is about 76 pages and the more I read, the more interesting it becomes. All in all it seems pretty interesting and seems like a worth while read.
---
September 23, 2010 7:55 PM
I found a super cool computer today, and I want one. It's called a Commodore 64. Don't bother checking the calendar –  it isn't 1982 nor have I fallen into a time wrap and blogging from the past. I stumbled across this site today.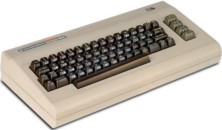 Basically, they have taken the form factor of the Commodore 64, added a little style to it, and slammed an Intel Core 2 Duo system into it. They offer around ten models and the prices range for $475.00 to $1295.00. You will also have to shell out another $125.00 if you want Windows 7. The one for $475 looked like a very good deal until I looked closer and found out it was a bare bones system with no CPU, memory, or hard drive. On the top end of the price spectrum the specs look pretty nice: Intel Q9650, 4GB RAM, 2TB HD 802.11b/g/n, DVD, and Bluetooth.
It's a pretty slick system, but it's probably the nostalgia that is creating the most interest for me. True, purest will look at it and say that it doesn't look like the original Commodore 64, but they need not worry. According to the website, they will be coming out with one that look just like the box so many of us longed for when we were younger.
---
September 21, 2010 9:17 PM
I was talking with a colleague today when he asked me how often cable companies change the IP address for customers that do not have a static IP address. Two things came to mind. The first, why is he really asking this? The second, I have no idea. Since I figured there was more to the question, I didn't bother mentioning that I didn't know, but I did ask why he asked. It turns out he wanted to create a VPN connection to his house when he is on the road and needed to know the IP address in order to do this.
I told him to use DYNDNS.org. To my surprise he had never heard of this site. I consider this person to be very technically savvy and figured if he didn't know of it, others may not as well.
DYNDNS.org is a service that allows you to select a domain name that is associated with your Dynamic IP address. A small application needs to be installed on your system that monitors your IP address and notifies DYNDNS.org if it changes. This allows DYNDNS.org to assign the IP address to the domain name you selected. In many cases, you don't even need to load an application on your computer as many routers allow you to configure them for DYNDNS.org. The router will then send a notification whenever the IP address changes. I have used this service for years and the only thing better than the service is the price –  it's free.
---
September 17, 2010 7:35 PM
I have been teaching Cisco courses for the past 10 years, and I feel that I am pretty familiar with most of the learning offerings Cisco has. That's why I was a little surprised when someone mentioned the Cisco Learning Store this week. I had never heard of this and figured I needed to check it out to see what it was all about.
In short, it is an online store that offers a variety of E-learning products. Of course, most of these products revolve around Cisco technology. But, when you dig deeper, you find a few topics that don't seem to be Cisco centric, such as Video Acquisition Architecture or Introduction to Video Compression.
The type of products you can find here range from a $6000 CCIE course (OK it's not $6000, it's only $5999) to a $4.99 CCNA level learning module that you can watch on your iPhone. They also offer full courses and certification preparation bundles that run somewhere between $500 to $2000.
While this site does seem to hold a lot of content, there are areas in which they offer little or no products. The Voice arena in particular stood out. When I clicked on the Voice/Unified Communications link, I was greeted with a page that said, "There are no products available in this category at this time." Seeing how this technology is such a large part of Cisco's business, I was somewhat surprised by this. I think this is most likely due to the fact that even though this site seems to have been active since early 2009, they are just now starting to really get things rolling. Most likely, more offerings in all technologies will start to appear in the coming months.
While I personally believe nothing beats a live instructor-led class, there are many factors that make E-learning attractive. Next time you find yourself in need of learning a Cisco technology but can't take a live class for one reason or another, you may what to check out the Cisco Learning Store to see what they have to offer.
In the interest of full disclosure, Dave Bateman is employed by a Cisco Learning Partner and has been involved in the development of many Cisco learning products, including Cisco instructor led and E-learning courses. In addition, he is an author for CiscoPress.
---
September 15, 2010 3:55 PM
I got a call from a co-worker late Sunday night. He was in somewhat of a panic. He was out of town and was scheduled to give a presentation the next morning, but the power supply for his laptop had just died and it had very little battery power left. Of course, my first suggestion was for him to go buy a universal power supply, but it was late on Sunday and he had to be at the client's office first thing in the morning. After jumping through a few hoops, I was able to get him access to the files he needed, and he was able to use the client's PC for the presentation.
Having spent the better part of the last ten years traveling across the country teaching, I am surprised this never happen to me. As a matter of fact, I always thought it would happen to me, so I always had a backup plan. I would carry a copy of the presentation on a USB stick. I know that isn't very creative, but I am amazed how many people don't think to do this when traveling. Also, having your documents on a USB stick won't do you any good if the PC you end up using doesn't have the required software. For example, a PowerPoint file is useless if the PC doesn't have PowerPoint loaded on it. This is where the other half of the plan comes in.
In addition to having the presentation files loaded on USB memory stick, I also have a number of portable software programs installed on it. If you are not familiar with portable software, it is software that can be run directly from the USB stick without having to install it on the PC. Here's the programs I keep on my memory stick:
Portable OpenOffice – Allows you to create, edit, and view Word, PowerPoint, and Excel docs
Portable Firefox – A portable version of the Firefox web browser
Portable FileZilla – FTP Client
Portable Foxit – PDF Reader
Having a memory stick with my presentations and these applications installed allows me to get my work done even if my laptop decides to take some time off. So, the next time you are getting ready to go out of town on business, you might want to make sure you pack a memory stick with these essential tools on it.
---