---
September 24, 2011 5:22 PM
There are many remote control programs out nowadays. There is GoToMyPC, TeamViewer, Logmein, and the list goes on. One of my all time favorites though is VNC. Not because it is the flashiest or the quickest, but because it is the most flexible. It seems as though there is a version for pretty much any platform.
As good as VNC is, it looks like it is about to get even better. VNC has teamed up with Intel to put VNC in to the BIOS. While this might not sound that exciting, it is very cool. It opens up a number of new abilities such as being able to install an OS on the remote system. In the past VNC was an application that ran on top of an OS so something like this wasn't possible. Check out the video below to see a demo of this. I think one of the coolest things in the demo is when they disabled the network adapters and the remote session stayed up. That's right, it works even if a TCP/IP stack isn't loaded.
[kml_flashembed movie="http://www.youtube.com/v/YBjEDBtU9ew" width="425" height="350" wmode="transparent" /]
September 23, 2011 3:22 PM
What would you say if I told you that cyborgs live among us today, perhaps maybe even in your own town? At first you may put this off as some conspiracy theory or just another crack pot idea, but it's true! To understand why this is true, you need to look no further than at the definition of Cyborg -"A human who has certain physiological processes aided or controlled by mechanical or electronic devices." Based on this definition anyone with a pace maker may fit into this category. However, that is not what I am talking about. I am talking about people that have cyborg arms, legs, and even eyes.
It is really just the next step in prosthetic. The advances in these devices really is amazing. Recently a video game was released called Deus Ex. It is a game about a man that has been mechanically augmented and now has super human abilities. The reason this is interesting is that the makers of the game had film maker Rob Spence create a short documentary about the future of prosthesis. What makes this even more interesting is that Rob has one eye that has been replaced with a camera and some of the documentary is recorded using this camera. Check out the video below to see the advances that are currently underway. At one point in the documentary a very interesting and somewhat disturbing question is asked, "Do you ever think there will come a time when people choose to replace perfectly good limbs with mechanical replacements?" Before you answer that go ahead and watch the video.
[kml_flashembed movie="http://www.youtube.com/v/TW78wbN-WuU" width="425" height="350" wmode="transparent" /]
---
September 17, 2011 6:40 PM
For a while now I have been wanting to try registering my iPhone with my home Communications Manager. Cisco offers a way to do this – well kind of anyway. You can use some of the mobility features to have calls that come into your Cisco IP phone ring your iPhone, or any cell phone for that matter. They also have apps that allow your iPhone to place calls through the Communications Manager using a WiFi connection. While this is all well and good, there is a little more to it than just installing the app. The Communications Manager has to be properly configured to offer these features.
I wanted to try something different. There are a number of apps available that allow the iPhone to function as a SIP client. I figured I could configure a Third Party SIP phone on Communications Manager and then have the iPhone register directly to the Communications Manager by using the SIP client app. I also knew that it wouldn't work as easily as I just described. But it did!
First I created an end user in Communications Manager. Next I configured a Third Party SIP phone by entering the bare minimum information and associated it to the user I just created by assigning that user as the digest user. On the iPhone I used the WeePhone SIP client app and entered the extension number as the user name and the end user information as the authentication user. I also entered the IP address of the Communications Manager in the domain field and tried to make a call. It worked the first time! I then tried the same thing using my iPad and, just like the iPhone, it worked right off the bat.
I am not sure how many practical applications this has, but I could see using it as a shared line so that while someone is away from their desk they could still get calls. Or, maybe it is just something to play with in the lab.
---
September 15, 2011 7:45 PM
Have you ever thought about going back to college to get that next degree? When people have that thought, it is often followed by all of the many reasons why they can't. They have too much going on at work, home or on the golf course. In reality, the truth is that they just don't want it that bad. I'm not judging here – I am just saying that if you really want something bad enough, you will find a way to make it happen.
Personally I don't often desire another degree, but I do find myself interested in acquiring some of the knowledge that would come along with it. So, I am looking for a way to cherry pick the courses I want. Well, I think I found it and the best part is that it is free, and I can attend them from the comfort of my home.
A site called, Academic Earth offers over 100 courses from many highly respected Universities including MIT, Harvard, and Yale. These courses are actual classroom lectures that have been recorded and made available free of charge. The topics range from Art to Writing and just about everything in between, including Computer Science, Engineering, Law, and many more. While it isn't as engaging as attending a live class, there is still a wealth of knowledge that can be gained.
Do yourself a favor and click over to Academic Earth and check it out.
---
August 31, 2011 6:01 PM
In my last article I told you that Cisco had launched a new certification. Actually, three new certifications. These certs are aimed at the individual that is contracted to install Cisco hardware that is replaced under a Cisco support contract. The certification is called a Cisco Certified Technician (CCT). The individuals are not expected to be experts on the equipment they install. They just need to know enough to install it and make sure it is functioning. Basically, they need to be able to get the gear to the point at which Cisco TAC can remotely manage it and finish the configuration. Because the tasks they are required to do are very specific, you will see that the required skills are pretty specific as well.
All three certs are called CCT, but each has an area of specialization. Let's take a look at the types of knowledge a candidate will be tested on for each exam.
CCT Routing and Switching – Exam 640-692
Candidates taking this test will need to be able to identify various routers and switches as well as determine the proper cabling for each device. They need to have a solid understanding of general networking knowledge such as IP addressing and subnets, FTP, TFTP SSH, and Telnet. It is also expected that they know how to configure a windows ethernet port and connect that port to Cisco devices as well as use loop-back plugs and null modem cables. It is also required that the individual understands how to configure and use TFTP.
CCT  Data Center – Exam 640-893
This certification requires that the candidate already has a CCT Routing and Switch. The candidate may be tested on topics that are similar to those found on the CCT Routing and Switching exam such as FTP, Telnet and such, but will also be tested on advanced topics. The qualified candidate should be able to identify and describe the components of the Nexus 2000, 5000, and 7000 as well as the MDS 9000 product family. They will also need a working knowledge of Cisco NX-OS and be able to do things such as verify a configuration and perform password recovery.  They will also be expected to know how to perform BIOS and firmware upgrades.
CCT Telepresence – Exam 640-792
This certification requires that the candidate already has a CCT Routing and Switching. The qualified candidate will have a base level understanding of VoIP technology, including Cisco Communications Manager and Telepresence. They should be able to identify the hardware components and cabling for the Telepresence 3000, 3010, 3200, 3210, 1100, 1300, 1000, and 500. In addition, they should able able to perform basic troubleshooting for common configuration errors. The candidate should also be able to configure an IP phone and verify basic IP phone functionality. Of course, the above descriptions do not include everything that you may be tested on, but should give you a good idea as to what these exams are all about. For a detailed list of the exams topics, check out the following links:
---
August 30, 2011 6:01 PM
I remember years ago when I first started out in the IT world the only thing a tech needed was a tool bag and some knowledge. One time I had to fix a cabling issue with nothing more than a paper clip and an ohm meter, and no, I am not exaggerating. Things have changed a little since then, and you won't get far with only a paper clip. You need to know a lot more than we did back then, and you need to prove you know what you know.
Due to the pain most every customer has experienced when an untrained "tech" showed up to fix a small problem and ended up creating a much larger one, IT companies created certifications that technicians should hold before they are allowed to touch anyone's gear. The idea is that if they can pass the test, then they know enough so that they are not so dangerous. The validity of this idea is argued by many, but since no one has come up with a better way to certify hundreds of thousands of people, it stands as the base filter when it comes to determining if someone knows what they are doing.
There are hundreds of different certifications that different companies offer, but it seems there is always room for one more. Cisco just launched the Cisco Certified Technician (CCT) certification. This is not to be confused with the Cisco Certified Entry Level Technician, (CCENT) but it most certainly will be. The CCENT is based on a five day course and discusses networking from a much larger view where the CCT is based on about six hours of online training and is focused on a very specific skill set.
As you may know, Cisco offers support contract on hardware. These contracts sometimes not only cover the hardware, but also includes the labor to install the new hardware. Often Cisco uses Cisco partners to deliver the installation service. The individual that installs the hardware at the customers site is the person that this certification is aimed at.
There are actually three CCT certifications: one for route/switch, one for Telepresence, and one for Data Center. In my next post I will take a closer look at the exam topics for each of these certifications.
---
August 29, 2011 9:27 PM
Remember the first time you created a website? If You were anything like me, one of the first things you did was add a counter to the bottom of the page so you could see how popular your web site was. I don't know about you, but the numbers on my webpage didn't move too fast. Once it did finally start to move, the numbers didn't really mean that much to me.
As archaic as the counters were, they were the beginning of website metrics. Nowadays it isn't enough to just know how many visitors your site has, but you need to determine how many were unique, how long they stayed, where they came from, and where they went to.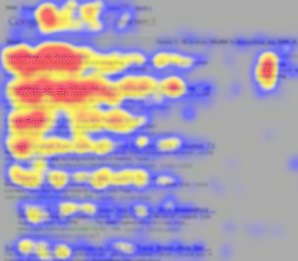 Nowadays there's a new tool that allows you to create a visual map of each page showing you where your visitors most often clicked. The maps that are created look like heat maps. The "hottest" areas of the web page show up in red while the not so hot areas are blue. By analyzing these types of visuals you can determine if there are cold areas of your page and determine how you might be able to make those areas more engaging.
To see how these type of visual maps work, take a look at one of the following sites.
---
August 28, 2011 7:51 PM
Ever since I got my Android Tablet I have been trying to decide whether or not to buy an office suite app. I have been hesitating because I wasn't sure if I needed one and because when it comes to apps, I am kind of cheap. Today I found a nice looking office app and it was free so I decided to try it.
It is called Kingsoft Office and it allows you to view Powerpoint and Excel files as well as create and edit Word files. As a matter of fact, I am using the app to write this blog. The user interface is very nice and looks a lot like MS Office. It offers most of the formatting features you will need such as bold, italic, underline, and highlight. You can easily change the font size by highlighting the text and tapping the increase or reduce icon. All in all it is a very nice app.
Now for the bad news – it is only free until the end of the year. I guess I really shouldn't call that bad news. Everyone needs to be paid for their work, and it is pretty cool that Kingsoft is offering that long of a trial. I am sure they are hoping that people will like it and be willing to pay for it when the trial is over. I have to admit that based on what I have seen so far, if the price is fair, I will certainly be buying the app.
The only real fault I found with the app is that it wouldn't work with the SwiftKey keyboard app. It was an easy fix. I just used the standard android keyboard. I am sure that as the app is used by more people and the developer becomes aware of these types of issues, they will be resolved.
So if you find yourself in need of an Android Office app, give Kingsoft Office a try. You've got nothing to lose until the end of the year.
---
August 28, 2011 12:21 PM
Do you remember the first time you watched Star Trek and saw Captain Kirk order food from a machine and it magically appeared? They called it a Food Synthesizer. How bad did you want one of those? Just imagine at 1:00 in the morning walking up to a wall and saying, "Taco Grande" and have it pop out of the wall. How many late night trips to Taco Bell would that have saved you? In later Star Trek series we were introduced to the replicator. This device was similar, but was also able to create objects such as spare parts. That would have come in handy last week when a gear broke on my ATV. Instead of having to locate the part online and  wait a week for it I could have just gone over to the replicator and ordered one up. Too bad that stuff is just science fiction – or maybe it's not. Check out the video below to see how close we are to having a replicator in our garage. Right now they are not available for the average home, but with the speed at which technology moves nowadays, I bet we will see these in homes sooner than you might think.
[kml_flashembed movie="http://www.youtube.com/v/ZboxMsSz5Aw" width="425" height="350" wmode="transparent" /]
---
August 27, 2011 11:05 AM
One of the most important jobs of any network engineer is to properly document the network. This is also one of the tasks that most engineers avoid at all costs. I think the reason is that it just isn't that fun of a thing to do. We would rather be out there deploying new and exciting technologies. But when the network stops working and becomes a "NOTwork," it helps to know what the topology of the network looks like. This is why it is important to have an up-to-date network topology diagram handy.
Many people use programs like Visio for thiswhich is fine, but some feel that it is overkill for tasks such as this. I found a really nice online application that allows you to create clean, professional diagrams. It is called Gliffy. Not only does Gliffy let you create network diagrams, but you can also create pretty much any type of chart or diagram you can think of. It includes icons for most any network device you would need. All you have to do is drag the device you desire on to the canvas and connect the devices together with the line tool. You can save the diagram online as well as export it as an SVG, JPEG or PNG.
The basic service is free and allows you to create and save up to five diagrams. Once you have five diagrams, you will need to delete one to create another or upgrade to one of the paid accounts. For $4.95 a month you can store up to 200 diagrams and for $9.95 a month you can create and store as many diagrams as you like.
If you aren't documenting your network now, then start! If you don't have a network diagram, make creating one your next task. With Gliffy available to you, you no longer have an excuse not to.
---