Feb 20 2010 7:10PM GMT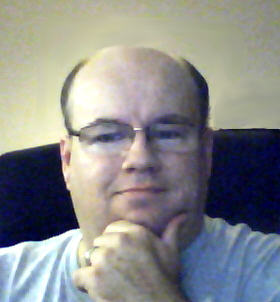 Profile: Dave Bateman
I know the last article was about screen capturing, and I really need to move onto another topic. But, shortly after posting, I stumbled across another capturing service that I just have to tell you about. It is slightly different from Jing as it focuses on capturing video while Jing will do both screen shots and video.
So, what is this service and what makes it different? It's called Screentoaster.com.  What sets it apart is that it does not require you to install any software. It allows you to create video captures no matter where you are or what PC you are using (you will, of course, need an Internet connection). The service is free, but it does require you to create an account.
Once you are logged in, all you have to do is click the "Start Recording" button. A java applet will load and you are presented with a simple control panel. From this panel you select whether you want to record the whole screen or just a portion of it. You can also select to record audio using the microphone or have it capture the PC's audio.  But it doesn't stop there – you can even embed video from your web cam. If enabled, it places the video from the web cam in the lower right hand corner. This is useful if you want to include video of yourself narrating the action on the screen. While Jing also offers this feature, it is not included with a free account.
You would think that would be it for a free service. But, there is a little option you can select from the control panel that is titled, "Enable geek setting."  When this is selected, you have the option of changing the playback speed and recording from a VNC server. This is the feature that I think is the coolest. You enter the IP address of a VNC server and it records the video of that server. I can think of a number of uses for this feature. Since VNC allows multiple connections, you could VNC into a server using VNC Veiwer and record everything you are doing using ScreenToaster. And, you can do this without installing any software on the VNC sever or your PC.
Once the recording is done, you can save it locally as a MOV or SWF file. You can also choose to have it sent directly to YouTube or host it on the ScreenToaster site. When you save it to ScreenToaster.com., you can set it as public, which allows anyone to view it, or you can set it as private, which only allows access if the person knows the URL.
I have to say, the more I play with this service, the more I like it. Take a few minutes and check it out. I think you will be impressed with what it has to offer.