May 30 2011 3:29PM GMT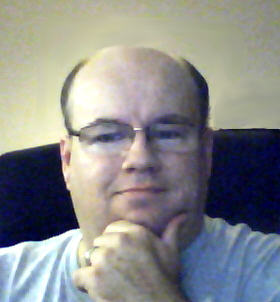 Profile: Dave Bateman
It's a tech-head's worst nightmare. There you are just minding your own business, surfing the Internet on your Mac, and downloading the latest service pack on your PC when out of nowhere your Internet connection fails. At first you assume one of your routers or switches hiccuped. But then you notice somethings else, it's quiet, too quiet. You  no longer hear the sweet hum of your networking hardware. When you finally notice that the lights aren't on, you are able to piece together what the problem is… your power went out. Now what are you going to do?
Well, as I sit here in the dark myself, I realized that if properly prepared, a geek can still get their tech fix during a power outage. Below are my tips on how to prepare so that you don't need to go through techno-withdraws during a power outage.
Laptop – This may seem like a no brainer. Everyone has a laptop – right? Well, maybe not everyone, but many people do. So here's the question? How long will your battery last? Note that I didn't ask how long your battery is rated for, but rather how long will it really last. When I purchase a new laptop, I choose one that claims to have a 7-9 hour battery. I can say that it will last a normal business day's use without having to be shackled to the wall. (Tip – let your battery run completely down at least once a month, this will help keep the battery in good condition.)
Tablet – Last night my wife and I played a number of video games and watched a movie, while the power was out. We each picked up our trusty iPads and choose our desired entertainment. For the most part, the power outage didn't prevent us from spending the evening doing the same types of things we normally might have. My wife's iPad was not fully charged, so it ended up going to sleep about 15 minutes before we planned to. Today as we were out scavenging the range for nourishment (shopping), we plugged her iPad into the car charger, and now it will be ready to go by the time it is needed again this evening.
Internet – Since most people won't have cable or DSL when the power is out, how is one to surf the Internet? My chosen solution is the iPad with 3G. You can also purchase a 3G card for your laptop. I like the iPad solution because I can turn it on for a month at a time and then not have to pay when I don't need it.
Real Power – One last recommendation, but it is more so that you can keep your Mountain Dew cold than it is for anything truly techy. A generator is always a good idea. I don't use it to run any of my hardware as some generators can send out some pretty dirty power. However, mine is currently humming along keeping the fridge cool and my Mountain Dew ready for the taking.