Apr 23 2011 9:49PM GMT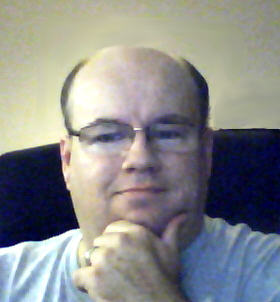 Profile: Dave Bateman
Do you ever get that feeling that you are being watched? Well, it may be more than a feeling. A new piece of software is making it easier for people to track where you have been, when you went there, that is, of course, if you post your Twitter or Facebook status when you are out and about.
The software is called Creepy and it can extract the geolocation information that is included with most types of mobile posts to social sites. Alla person has to do is enter their handle (user name) and if they have made mobile posts, others will be able to see where you were and when you were there.
The program was not created to be used by stalkers, but rather to try to bring to light that every time you are online you leave a breadcrumb of trails. Often that trail says nothing more than you like buying collectible coasters on ebay or you are really into turtle egg soup. But this trail is an actual trail of your daily whereabouts.
There are other sites like pleaserobme.com which previously used Twitter updates to show how many people unwittingly were telling the world they weren't home. Pleaserobme.com has since stopped posting this information as they feel they have proved their point and don't feel anything can be gained by continuing to do this. But since Creepy is a program someone can install on their own, turning it off isn't so easy. Now that the software is out in the wild, there is no way to control how it is used or who uses it.
So, how do you protect yourself from falling victim to this? Well, the most logical way is not to post to social websites when you are on the road. However, if you feel you must, you could try a few of the following tips:
Be inconsistent with your post. Don't post the same time from the same place everyday. This will prevent someone from learning your patterns.
Don't post when you are alone.
Don't state how long you will be somewhere
If possible, remote into your home PC and post from there. This way your real geolocation information won't be attached to the post.
In the end, the most important thing is to know that you can be tracked and act accordingly. It is better to always act as if you are being watched because maybe you are.