Mar 29 2013 7:04PM GMT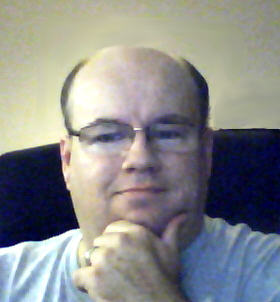 Profile: Dave Bateman
If there is one thing I have learned from being an instructor,  it is that not everyone learns the same way. Some learn by reading, others by watching and still others by doing. For myself, I learn best by doing. If I need to learn how to configure a new device, I try to find an example of a properly configured one and then work backwards from that.
Many people find classroom training to be helpful. Since I am an instructor I am glad that there are people like that, and I feel that there will always be. But there are other people that would rather be able to learn at their own speed and on their own schedule. For people like this, Cisco just launched a pretty innovative E-learning offering for the INCD1 course, which I recently had the opportunity to contribute to.
For the longest time, most E-learning was really just reading a screen instead of a book .When you first look at Cisco's product, you might think that is all it is. But you need to take some time and look a little deeper. While there is a lot to read in the course, the information is presented in small, easy to digest sections. Also, sprinkled throughout the course are a number of videos that allow you to actually see the technology in action. However, that isn't the coolest part of this product. The really cool part is that embedded right within the course content is access to virtual Cisco devices. This means that right after learning about a certain feature you can try configuring it yourself.
There are actually two types of activities that allow you to access the virtual devices. The first are called Discoveries. Discoveries are exercises that walk you step by step through a configuration process. They tell you exactly what to do and add valuable information as to why you are doing it and what to watch out for. The other time you will use the virtual devices is at the end of a section in what are called challenges. Challenges are graded exercises that include a number of tasks that outline what you need to configure. Once graded, you will see what tasks you did successfully as well as those you may have missed. You can continue to work on the tasks and regrade the challenge until you successfully complete all the tasks. Or course,  if you just can't figure out how to complete any task, you can refer to an answer key for help.
Overall the product is designed very well and should prove to be very helpful for those that desire to acquire a Cisco certification. It is currently available at the Cisco Learning Network Store.