Jan 16 2010 8:03PM GMT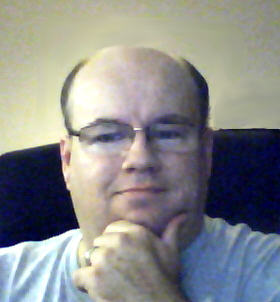 Profile: Dave Bateman
Let's say a customer calls you and wants to know why you didn't return their call. You explain to them that you didn't get their message. The first time this happens they might believe you and let it go as a fluke. But, then it happens three more times that week. They might start doubting your honesty. If you are using Unity, you might want to see if your voice mailbox is full. You see, with Unity if your voice mailbox is full, by default it does not inform the caller of this. The reason for this is that by default the message is not delivered to the message store (Exchange or Domino) until after the message has been left. Since Unity does not contact the message store until the caller has left the message, it has no way to know that the mailbox is full. But don't worry, we can fix that, and I will show you how shortly. But for now let's say you have changed this behavior.
A few months later your mailbox is filled again but you are covered because you have configured Unity to check to make sure your mailbox has room before letting the caller leave a message. So guess what happens? The caller is not allowed to leave a message but they are not informed that your mailbox is full. They are sent to the opening greeting of the auto-attendant with no explanation as to why. They assume your voice mail system is broke. Unity is not broke, it is doing exactly what it was programmed to do. In addition to configuring Unity to check the message store before it allows the caller to leave a message, you must configure it to play a mailbox full message if the mailbox is full.
You configure both of these parameters using the Advanced Settings Tool. This tool can be found in the Cisco Unity Tools Depot, which is accessed by clicking the Tools Depot icon (Figure 1) on the desktop of the Unity server.
From within the Tools Depot double-click the Advanced Settings Tools (Figure 2) found under the Administration Tools folder.
Find the setting labeled Conversation – Full Mailbox Check Feature (Figure 3) and set the value to 1. Do the same to the Conversation – Full Mailbox Check Prompt setting.
Warning: It is important to understand that the Advanced Settings Tool changes the registry on your Unity Server. It is important that you have a current backup before making any changes of this nature. Do not use this tool unless you are certain of what you are doing.