Nov 11 2009 8:05PM GMT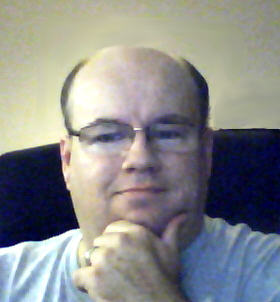 Profile: Dave Bateman
In the last article I discussed how to setup multiple voicemail accounts for a single phone. In the example, the phone I used was an analog phone. While some analog phones have MWI indicators, with three voicemail accounts associated to this phone, it would not be possible to determine which voicemail account the message was in without logging into each until you found it. Another situation I came across a few weeks ago was a customer that had a small call center. They had configured a hunt group of nine people and set the last forward to go to a voicemail box. They wanted to know how they could set message waiting indication (MWI) up for everyone in the hunt group. Since the phone they were using had no available buttons, we could not set up the typical MWI solution. It needed to be setup so that everyone in the group was notified that there was a new message and would also know when someone had listened to it.
This solution is not really glamorous, but it gets the job done. In short, the standard MWI function will not work so we are going have to look elsewhere. We chose to use the message notification function of Unity. We setup the voicemail box for the hunt group to send an email to an email alias when a new message was received. The email alias was setup to send the message to the email account of everyone in the hunt group. Figure 1 shows how this configuration looks. You will see that we selected Text Pager 1 as the device since this uses an email address as the destination.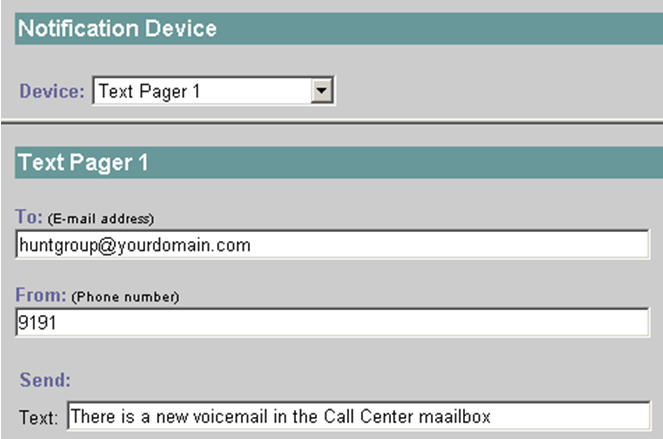 Figure 1
This solved the problem of notifying people that there was a new message, but how are they going to know if someone listened to it or if the message just sat there for days? We configured what I call the "nag factor." We configured message notification to resend the email every five minutes until it was listened to. This was done be setting the Repeat notification if there are still new messages after this many minutes parameter to five. We included the supervisor in this group so that she would know how long it was taking for someone to listen to the message. Figure 2 shows how this is configured.

Figure 2
The solution we settled on could also be used to notify people in the situation of multiple voicemail boxes assigned to a single phone. In the case of the multiple voicemail boxes assigned to a single phone, you could do the same type of thing by setting up message notification for each voicemail account and have it send an email to the owner of the account.