Oct 31 2010 11:17AM GMT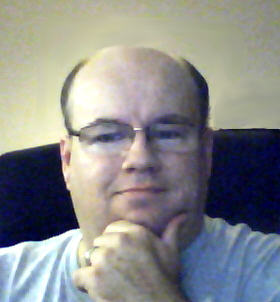 Profile: Dave Bateman
About a week ago I was on the road, but still had to attend a number of  Webex meetings. One day I realized that it was just about time for a WebEx call to start and I was nowhere near a PC. If you use WebEx at all, you know you can only dial in. But, for this particular call, I needed to be able to view what was being shared. Fortunately, "there's an app for that." I used my iPhone to join the meeting. This allowed me to see what was being shared, who was on the call, who was talking and sending messages to other participants. While I was on the call, I got an instant message. It was from someone who was in a jam and needed me to him a file. The problem was I didn't have the file, it was on my home PC. While still on the WebEx call, I used an iPhone app that allowed me to remote control my PC at home. I found the file and posted it to an FTP server. I was able to instant message the other person and tell him where he could find the file.
So, I was able to participate on a WebEx call, send and receive instant messages, remote to my PC, and still keep an eye on my email all from an iPhone and a 3G connection. I have always liked my iPhone, but every now and then it just amazes me.
As with any computing device, the iPhone is only as good as the software you have installed on it. Here are some apps you might want to check out if you find yourself on the road with nothing but an iPhone:
WebEx
iTap RDP
LogMeIn
Teamviewer
FTPOnTheGo
iDonwload
This is just a short list of the apps I find helpful. There are many great apps out there. What are a few of your favorites?