Nov 24 2011 8:56AM GMT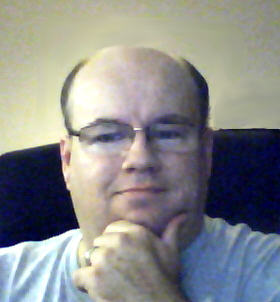 Profile: Dave Bateman
I have been using the Kindle Fire for almost a week now, and I still really like it. It has been my go to device for tasks that don't require a PC for this last week, but they may change as the novelty wears off. Between it and my iPad I have been using it much more. While the device is good, like most devices of this type, it is only as good as its apps. By now you have heard that you can not access the Official Android Marketplace. But not to worry, you can access the Amazon app store. While the Amazon app store has plenty of apps, you may find that there are apps that you can not find there. When this happens, all is not lost. There are a number of other apps stores on the Internet (just Google alternate android app stores). Also, if you happen to have the app file for the app you want to install, you can always sideload it. I mention this because not all of the apps on my must have list are in the Amazon app store, but that doesn't mean you can't get them on your Kindle Fire.
So, without further adieu here is my list of the Kindle Fire must have apps:
FireFox (not in the Amazon app store)- Yes, I know that the Fire has a built in browser that promises to be faster than anything you have ever used before. While the browser works fine, I like having access to all of the FireFox plugins.
Netflix (in store) – There's nothing like watching a movie while you are waiting for your next flight. Of course, you will need a WiFi connection to watch anything. If all else fails, just tether it to your cell.
PC Remote Control App – There are a few apps to choose from. Loginmein can be found on the Amazon app store, but if $29.99 is a bit steep for you, you can always try Teamviewer.
Office App – Whether you need to create an Excel spreadsheet or just view one you will want to have an Office document app available. You can choose from Quickoffice Pro or Documents To Go. Both cost $14.99. I have both, and I personally prefer Quickoffice.
ES File Explorer (in store) – In order to view and manage the files on the Fire, you will need a file manager.
CalenGoo (in store)- One of my disappointments with the Fire is that it doesn't have a built in calendar. However, for a mere $2.99 you can fix that by purchasing CalenGoo. It is a fairly simple calendar app that will sync with your Google calendar.
Readitlater (in store) – While surfing on the Fire, I find many things that I want to store for later reference. I use Readitlater to store and retrieve these pages. Since I use FireFox, I am able to save the page directly to ReaditLater with just a couple of clicks.
Email – I almost didn't mention this app since it is built in, but if you plan to use the Fire as anything more than an e-reader, you will most certainly want to use it for email. Just keep in mind that the built in email app doesn't support Exchange.