May 14 2010 8:33PM GMT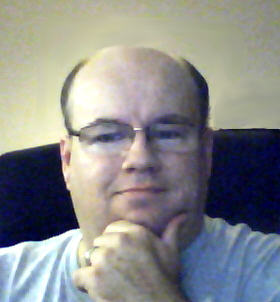 Profile: Dave Bateman
In the last two articles, I discussed iPad apps that I feel are essential for the road warrior that wants to leave the laptop at home and travel with just the iPad. Since any road warrior knows that much of the time on the road is just waiting – for a plane,  a meeting, or sitting in the hotel room waiting for the next day, I thought I would share the apps that help me kill time during all of that waiting.
Netflix
If you have heard anything about the iPad, you have probably heard that there is a Netflix app for it. As a Netflix customer and someone that has streamed Netflix movies on a PC, PS3, XBOX 360, and the Wii, I was was very interested to see what the iPad app was like. It did not disappoint. Over all it is my favorite Netflix interface. The picture quality is outstanding. The slowest link I have used it on so far is a 1.5 Mbs DSL link, and I was amazed at the picture quality.
I should also mention that ABC has a nice app that allows you to stream most of their programing. At this point, CBS does not have an app, but you can watch Survivor using the iPad web browser directly from CBS.com. CBS is promising to make more shows available for viewing on  the iPad later this fall.
Audio Content
The iPad will function just like an iPod and allow you to store thousands and thousands of songs, podcasts, and audio books. Making sure you have a good stock of this type of content comes in handy when you are without an Internet connection. I prefer podcasts and audio books over music, but whatever your favorite kind of audio content is, make sure you have plenty of it before hitting the road.
However, when you do have an Internet connection, there are thousands of sites the you can stream music and talk radio from. I started my trip with about 10 apps that allowed me to stream audio. When I got home, I only had one still installed. It is called ooTunes. It is not the cheapest audio streaming app in the iTunes store, but for just $4.99 it is the nicest one in my book.
Games
When I am home, I like to relax at night by playing on one of my consoles. For traveling, I used to have a DS and PSP. Once I got an iPhone, I started using that for games when traveling, not because it is a better gaming platform, but simply because it allowed me to carry one device. This, of course, meant that I had a few games for the iPhone, which I was able to load on the iPad. I found that a number of games are actually more fun on the iPad. Currently, my favorite games on the iPad are NOVA, Pinball HD, and 10 Pin Shuffle. Don't get me wrong, there are a lot of other good games out there. However, there is a lot of garbage as well.
That about raps it up for this article. If you have a favorite iPad or iPhone app that you think others would be interested in, please leave a comment and let us know about it.