May 11 2010 6:42PM GMT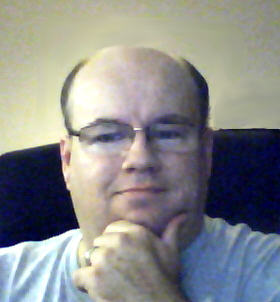 Profile: Dave Bateman
In the last article, I discussed the apps I use that allow me to travel without a laptop and complete all of my job tasks with just the iPad.  If you are reading this, you know that part of my work includes writing a blog, so I'll I will start with the app I use for that.
Word Processing
I am currently using Office 2 HD to create and edit Word and Excel documents. I decided on this app mainly due to price. Apple has an app called Pages for documents and one called Numbers for spreadsheets. Both of these are fine products, but for less than half the price of these two packages, Office 2 HD offers similar features. If you currently use Pages and Numbers on a Mac, you may want to stick with those apps, but since I use MS Office, there just wasn't enough reason to pay the higher price.
Remote Access
There are times when you simply need to use a PC for something. I deal with this by leaving my main work PC on at home and access it with Logmein. I have mentioned this remote access solution before. It offers basic free remote access to your PC via a web browser. To access the PC from the iPad, you need to purchase the Logmein app.
At first, it may seem pricey at 24.99, but it is about the best value app I have bought so far. I already owned it for the iPhone and was very happy to see they updated it for the iPad. On a side note, some developers are updating apps for the iPad and making you buy the iPad version even if you already own the iPhone version. Logmein did not do this. They upgraded the single app to work on both the iPhone and the iPad and did not charge their current customers to upgrade. I applaud them for that.
Remote file access
As I was on the plane leaving home, I realized that I had forgot to put a number of very important files on my iPad. No problem! When I got to my destination, I logged into my home PC (using Logmein) and copied them to my Dropbox folder on my home PC. Dropbox is a service that will allow you to access any files you have placed in your Dropbox folder from any PC with an Internet connection. And, of course, there is a Dropbox app for the iPad. All I had to do was fire up that app, and I had the files I needed. Dropbox also allows you to open the files in another app such as Office 2 HD. This allowed me to edit them and save them locally for future access.
PDF Reviewing
When it come to read PDFs, I highly recommend an app by the name of Goodreader. It does a very nice job presenting a PDF in the proper format. However, I often have the need not only to read but also proof PDF documents. That's where iAnnotate comes in. iAnnotate allows you to view and mark up PDF documents and offers a very clean and simple interface. Currently, you cannot send or receive PDFs via email so you have to install a small app on your PC so that you can send and receive files. They are promising an email feature in a future version.
Of course, all work and no play makes Jack very bored, so in the next article I will discuss the apps I use to help relax or just kill time while waiting for a flight.