Apr 18 2011 10:15AM GMT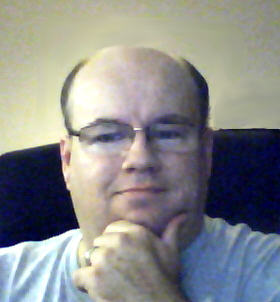 Profile: Dave Bateman
Earlier this week I spent a day refreshing my laptop. If you use Windows, I am sure you know what I am talking about. All is great when you get you new PC. It is faster than any PC you ever had before and then you start to use it. In about a month you start to notice a slow down, but nothing you can't live with. At least it's still better than your old PC. Within about 6 months, it is so slow you start to think that your old PC was faster. Sooner or later you have to break down and blow away your PC and start over. It's a pain, but a price you are willing to pay to get some speed back. Here's the kicker – even after doing all that it still takes my PC several minutes to fully boot. This normally isn't a problem since I don't have to boot my PC everyday.
But what about those times when you are on the road and as soon as you power down your PC you think of one more thing you need to look up on the Internet or realize you forgot to send an email? Wouldn't it be nice if you could boot your PC in less than 30 seconds and take care of that quick task? Well, today I found a way to do that. There is an OS called Splashtop that can be run co-resident on a Windows PC. Once installed, you have the option to boot Windows or Splashtop. My PC boots Windows in around three minutes, but with Splashtop it boots in just under 30 seconds. Spalshtop is what one might call a web OS. Once booted the only interface a user has access to is a web browser. At first this seems very limiting, but it really isn't. For many users the majority of what they use their PC for is done within a browser. Just think about it, email, Facebook, YouTube, and, of course, web surfing. Splashtop also supports web apps that can be found in the Chrome app store, which allows even more functionality to be added.
While Splashtop won't replace your Windows OS, it will certainly come in handy when you need to quickly boot your PC or maybe make a nice alternative for that relative that is always calling you because they loaded something on their PC that they shouldn't have (yes Mom, I am talking about you).