Aug 31 2010 6:50PM GMT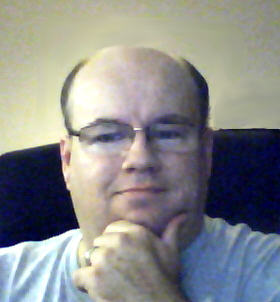 Profile: Dave Bateman
What if every computer was your computer? How convenient would that be? Imagine that any computer you logged into had your desktop, your files, your music. I'm not talking about any computer in your house or any computer in your office, but any computer in the world. How would that change the way you work, surf, and live.
The move towards this idea has been seen over the last few years with services like Dropbox and Google Docs. Dropbox is a service that lets you store files on the Internet and access them from any computer. Google Docs takes the idea one step further and lets you create and edit text, spreadsheets and drawings via a web browser and then store them on the Internet. The term being used for these features is"Cloud Computing."
These services are nice, but they don't turn any computer into MY computer. To do this, the OS would have to be moved to the "cloud." That is where icloud comes in. icloud is a service that moves the OS and many applications to the cloud. The free version gives you access to all of its features, but limits you to 3 GB of storage.
I took this service for a ride and was surprised at what it offered. It includes the type of applications that one would consider essential such as a word processor, spreadsheet, presentation, calendar and email apps. In addition to these basic apps, this service is packed with a wide enough variety of apps that you could use it for most of your day-to-day computing needs.
The service has a social aspect to it as well. It allows you to see if other icloud users you know are logged into the service and makes it easy to share files with them. All you have to do to share a file is upload it, right click it, and pick Share. You can choose to share it with another icloud user or post it to a public link so that friends that don't have an icloud account can access it. You can also choose to share an entire folder or photo album.
All in all it is a pretty cool service. I am not ready to pitch my laptop and move over to this service completely, but it has potential. Take a few minutes to check out this service and perhaps take a glimpse into the future.