Apr 21 2010 9:42PM GMT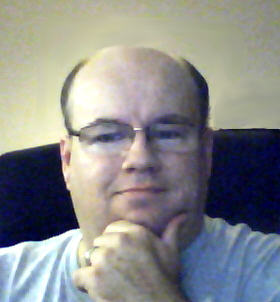 Profile: Dave Bateman
Today I was reading an article about how colleges are starting to require students to "leave their laptops at the door." Not literally, of course, but they are turning off internet access in classrooms and, in some cases, not allowing students to use laptops at all while in class. It is kind of ironic how education sometimes gets in the way of learning.
For years the push has been to get a laptop into the hands of every student possible. Now that we are getting closer to that goal, they want to "pull the plug." When talking about K-12, I can understand the need to regulate it if and when laptops are used. But, when it comes to college age individuals, the decision isn't so cut and dry.
This is a debate we have been having for quite sometime in the professional adult education field. As long as there have been laptops, students have been bringing them to class. Some use them to take notes, some do emails during breaks, and some spend the entire day surfing the Internet and end up learning nothing. Some of my colleagues think we should require all laptops to be shut during lecture. Others feel that Internet access should be restricted. While others say, " let them do what they want."
I really don't think the question is whether adult students should be allowed to use laptops during class. The question is what is the real responsibility of the education provider? I may be over simplifying it, but the relationship between education provider and adult student is pretty straight forward. The student pays for knowledge and the educator delivers that knowledge. The educator should not put restrictions on how the student should process the knowledge nor can the educator force the student to receive the knowledge. They can only offer it. It is the student's responsibility to grab hold of it and hold on to it using whatever tools they so choose and many choose to use laptops.
In the end, we can not force anyone to learn anything. They have to have the desire to learn and be willing to work for it. If a laptop is going to distract them, taking it away will only lead them to find something else to distract them. I remember when I was in high school, even before the idea of a laptop existed, I found all types of things to distract me. Most of the time it was simply watching the second hand on the clock make it's excruciatingly slow revolutions. I guess they should have taken the clock out of the room. I am sure that would have help me pay attention to whatever it was that teacher was saying.