Nov 20 2011 10:41AM GMT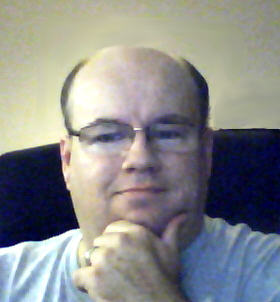 Profile: Dave Bateman
My last post described my thoughts on the Kindle Fire after using it for just thirty minutes. Now, three days later, let's see if they have changed at all. So, if you read my earlier post, you know that I was pleased with the Kindle Fire and only had three minor issues with it. They were and still are, the position of the power button, where they placed the period on the keyboard and the sensitivity of the touch screen. The more I use it the less these issues annoy me, mostly because I am aware of them and have learned to work around them.
So what else have I learned in three days? I have learned that the success or failure of this device will have a lot more to do with what it is, rather than what it is not. I have been reading other reviews and there seems to be a lot of comparing going on. Everyone wants to compare it to an iPad. It's not an iPad and it never claimed to be. However, it is more than an e-reader. No matter how hard Amazon tries to stay away from the term tablet, it is just that. How good of a tablet? Well, that depends on what you want to do with a tablet. Below are the things that I use a tablet for:
Email
Surfing
Writing Blogs
Calendaring
Reading Books and Magazines
Watching Videos (Streamed and Stored)
Reading Blogs
Viewing Photos
Playing Games
The good news is that I can do all of these things using the Kindle Fire. However, it is better for some of these things than others. Let me break down what it does very well and not so well.
What it does well – Reading, surfing, and videos. It's a Kindle so, of course, it is a good e-reader. When it comes to surfing, I found the speed and overall experience to be more than adequate. There are those out there complaining about the speed when surfing, but I haven't had any issues with it. I have used it to watch streaming and stored videos and it does a nice job. I didn't say it would replace your 60 inch HD LED TV, but it will suffice for those times that watching on a smaller screen is more convenient.
What is does OK – Email, calendaring, and gaming. The email client that comes with it allows you to access most any type of personal email account. Note I said "personal." Exchange is not supported. When it comes to calendaring, there is one major caveat –  the Fire does not include a calendaring client. I purchased an app called CalenGoo. It is a nice little calendar app that syncs with Google calendar. The main thing that makes the Fire nice for playing games is the size. It is just the right size for handheld type gaming.
What it does poorly – Writing and photo viewing. Using this device to compose letters and such is possible, but not the most pleasant of tasks. The main reason for this is due to the size of the device. If you enjoy creating long documents on your phone, then you will love doing it on the Fire. If you don't then, while the Fire will be a bit more pleasant than your phone, you will most likely want to stick to using your laptop. As for viewing photos, saying that it is poor may not be fair. It does a fine job viewing them once you get them on the device. Since there is no camera on the device, you will have to upload the photos in order to view them. While I didn't find this difficult, I can see it causing a challenge to many people that might purchase this device.