Dec 19 2010 10:25PM GMT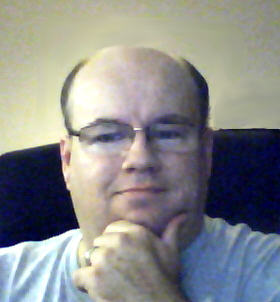 Profile: Dave Bateman
The next time you look up in sky and see something that you just can't figure out what it is, you might be looking at a Cisco router. OK, it's highly unlikely that you will actually be able to see a Cisco router in the sky, but that doesn't mean there isn't one there. As a matter of fact, there is. It's up there in the Intelsat 14 communications satellite that has been in space for about a year now.
It is called the IRIS (Internet Routing in Space) router and is reportedly the first such device in space. So, aside from the fact that it is a router and it's in space, which is pretty cool, what is its purpose? Cisco has been conducting a number of tests and the one I find most interesting is a feature called "Dial Tone From Space." It sounds like they had Communication Manager Express (CME) running on the router and placed a call using it. I guess I could take issue with the fact that the dial tone wasn't really coming from space since CME does not send dial tone, but rather tells the phone to play dial tone. But why throw stones at something so cool?
So, why should we terrestrial beings really care about what Cisco is doing in space? Here's why. During any kind of natural or man made disaster one of the most important things that need to be restored as soon as possible is communications. It takes time to run cable or put up cell towers. But what if there was a phone system ready for use spinning around up in the air completely undisturbed? It is possible that communications could be restored in a matter of hours instead of days or weeks. This is just one example of the type of impact the IRIS program could have. Who knows, maybe someday this blog will be hosted on some satellite. It could happen.