Feb 5 2011 4:22PM GMT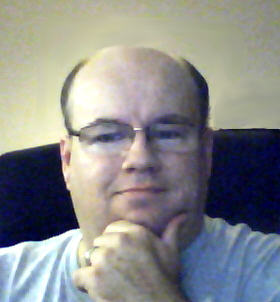 Profile: Dave Bateman
Imagine waking up tomorrow morning having no email in your inbox. That doesn't sound like a bad thing does it? Then imagine that you are unable to access the Internet, no email, no online news, no online anything. How would that impact your life? OK, now calm down because the odds of that happening are very low. However, the Internet is about to have a space issue. The short and simple explanation is that we are about to run out of IPv4 addresses. You probably already know that all devices that connect to the Internet must have an IP address. IPv4 is the most widely used IP version today. The problem with IPv4 is that the number of unique addresses it can support is less than the number of devices that need to access the Internet. As a matter of fact, as of early this week there are no IPv4 addresses left in reserve. It became apparent several years ago that this was going to happen, so IPv6 was created. The problem is that many have been slow to adopt IPv6. The reason for this is mainly that it is change and change cost money. You know that old saying, "If it ain't broke, don't fix it." Well, that is the attitude many took.
How could this happen? Why didn't they design IPv4 to handle a larger number of devices? Well, IPv4 can support about 4 billion unique addresses. That sounds like a lot, doesn't it? It sure sounded like a lot when IPv4 was first design. Actually, 4 billion is a lot until you think about how many IP enabled devices there are today. How many devices that you personally own require an IP address? Let's start counting, your PC, DVR, game console, cell phone, printer, and the list goes on. Take my parents for example, they are on what I would call the low tech side of things, but they have at least five devices that require IP addresses. Take someone like myself and you are looking at least 20. You multiply that by the number of families in the world that have Internet access and all of the sudden 4 billion seems like a very small number.
So how do we know that in twenty years we won't be right back here with IPv6? IPv6 can support over 340 undecillion unique numbers. How many is undecellion you ask? It a 1 followed by 36 zeros. It looks like: 1000000000000000000000000000000000000. It has been said that you could assign 100 IPv6 addresses to every atom on the surface of the earth and still have some left over. I haven't done the math to prove this but if it's true, we shouldn't have to worry about running out of addresses.
So what does all of this mean to you? I guess that depends on who you are. If you are simply an average Internet user it will probably mean nothing. If you are someone that has to support a corporate network, it means that you will have eventually upgrade your systems to support IPv6 (if you haven't already done so). In the end, things should continue to work for the end users just as they do today. That is, of course, if things go as planned. If they don't go smoothly, you may wake up to no email one day…