May 31 2011 5:10PM GMT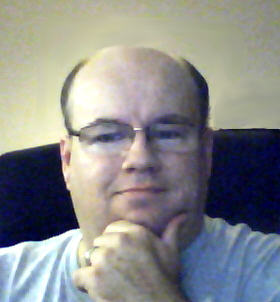 Profile: Dave Bateman
Computex begins in Taipei this week and once again the buzz is all about tablets. I say "once again" because last year was going to be the year of the tablet. A year later we see that there are still just a handful of tablets that have proven to be of any real value. The most popular, of course, is the iPad. However, the Xoom and Galaxy are proving to be worthy opponents.
For me that just isn't enough. Imagine if you went to buy a car the were only three manufacturers and each manufacturer only offered one model? Some may argue that these tablets come in different models. However, saying things like storage capacity and connectivity options constitutes a different model is like saying the size engine or the interior trim of a car make it a different model.
So, is this the year that we will see a number of manufacturers bring out tablets that can really compete with the iPad? I hope so, and if the rumors and teasers we are starting to see become reality, it just may be the year of the tablet.
Here are a few tablets that we may or may not see within the next few months.
Asus Eeepad Transformer – NVIDIA® Tegra™ 2 1.0GHz dual-core CPU, Android 3.0 Honeycomb O.S.
Asus PadPhone – A tablet that acts as a docking station for a phone
MSI WindPad – 10 or 7 inch models, AMD Fusion Processor
Shuttle Tablets – 10, 9 or 8 inch models, NVIDIA® Tegra™ 2 (8 inch has Cortex A8)
ViewSonic Viewpad 7x – 7 inch screen, NVIDIA® Tegra™ 2
This is by no means a complete list, but simply a sample to show that the Android tablet may be ready to gain some ground. Of course, it is also possible that none of these tablets make it to a retailer near you. Of some of the ones that are coming out, which one would I buy if I had to pre-order today? None of them. I am currently very happy with my iPad. However, I really hope we start to see some real competition hit the streets this year.