Nov 30 2010 10:03PM GMT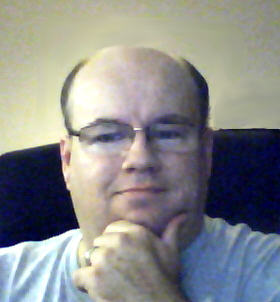 Profile: Dave Bateman
Over the past couple of years something happened to the way I manage projects. In the past, the main form of communication was email. While email still plays an important part, I find instant messaging playing a larger role each day. While it can never replace email, it succeeds where email fails. For example, I was on a call with a customer the other day and they asked a question that only the lead on the project could answer. I was able to shoot a quick instant message to the lead and have the answer for the customer while we were still on the call. Another great use is when you are on a conference call and want to tell a co-worker something that you don't want all of the participants to hear.
All this is great and most likely not news to anyone reading this blog. Instant messaging has become a great tool for me. However, lately I have found myself away from my office a lot which has meant I wasn't able to use instant messaging as much as I would like to. Due to the type of server I use for instant messaging, I need to use a secure messaging client. I had tried a few iPhone apps, but none of them were able to connect to my server. Then I discovered Meebo.
Meebo is a web based service that lets you access all of your IM accounts from one interface. It's been around for a while, but I never really had a use for it. But when I found out they had an iPhone app, I decided to check it out again. Once I created a Meebo account and configured IM accounts within it, I was ready to try the iPhone app. It worked right out of the gate and has been a very reliable app. It includes push notification and runs in the background so you are notified when you get an IM no matter what you are doing on the phone.
I have come to find this app very useful and the price is right up my alley – free. If you have been looking for a low cost, reliable IM client for the iPhone, check out this one.