Jun 28 2010 9:13PM GMT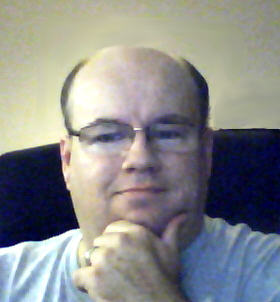 Profile: Dave Bateman
I like to wait before I review any product I use. While hundreds of thousands of people rushed to post their review of the iPhone 4, I decided to actually use mine for a while and then pass judgment. First things first, I am by no means an Apple Fan Boy, as a matter of fact, there was a time I refused to walk down the apple software aisle. Until about three years ago, I never even owned an Apple product. Many years ago I did consider purchasing a Newton, but decided against it (one of my better decisions). I do not own a Mac, but I do own an iPad and, as evidenced by this review, an iPhone.
So, how does the actual product match up to all the hype? Pretty well, but not perfect. Let's start with the things I like.
Speed
My previous iPhone was a 3G so an improvement in speed was what I desired the most. When I compare it to my iPhone 3G, I am not disappointed. To be honest, I actually was expecting it to be a bit faster since it uses the same processor as the iPad and has more memory, so I was a bit confused when it did not prove to provide the speed I am used to with the iPad. It turns out that while it uses the same processor, it was slowed down to help prevent heat issues.
Display
The display is indeed very clean and crisp. I have downloaded a few apps that claim to take advantage of the new display and I can tell a difference with the same app on my old 3G. I have never be one to demand high quality graphics, so I am not as excited as others. The old screen was fine for me, but this one is much nicer.
Multitasking
While few apps are actually truly utilizing this feature, it is nice to be able to have audio streaming via ooTunes while I check email or surf. Also, when an app is closed, even that aren't multitasking aware, the app is placed into the background and not really closed. This allows you to switch to the app much quicker then if you have to load it. While this is nice, I don't like the fact that it does this with every app I close even if I really want it closed. To completely close the app requires additional steps that I don't feel should be necessary. I feel when you close an app, you should be allowed to close it completely or place it in the background. It seems this could easily be done with some type of gesture control.
Video
I have never really used the camera on my phone for any serious photo taking. If I knew I was going somewhere that I wanted to take photo,s I would take a camera. However, with the new camera in the iPhone, I may leave the camera at home a little more often. The video recording at 720p is really nice.
Battery
We all know that one of the main complaints of the previous iPhone was the battery life well, that and the fact that ATT's network leaves much to be desired. With the iPhone 4 I can actually leave the office for the day and not have to worry about the battery running out. I don't live in an area with 3G so I don't know how that will affect it but from what I have seen the battery life is much better.
In the next article I will discuss some of the things about the new phone that I don't like.