Jul 29 2010 7:43PM GMT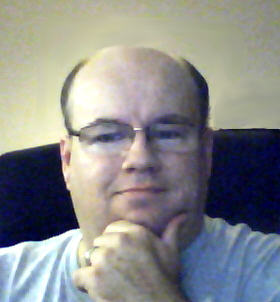 Profile: Dave Bateman
I have a feeling if I were to ask you what manufacturer was going to come up with an iPad killer, you wouldn't say Augen. As a matter of fact, you are probably saying who the heck is Augen? Even though most of us have never heard of this company, they are causing somewhat of a stir in some corner of the Internet.
Let me start at the beginning. Sunday morning I was eating breakfast and going trough the Sunday ads like I do most every Sunday. The Kmart ad finally made its way to the top of the pile and on the front page I see they have a 7 inch Augen tablet on sale for under $150.00. I read the brief description and it says it runs on Android. I have been waiting to get my hands on an Android device for awhile, so I figured this might be a low cost way to check it out. I didn't expect much as I had never heard of Augen and, on top of that, it is being sold at Kmart. Not the first place you think of when you are looking for tech items. So, I headed out to pick one up and that's when things started to get interesting.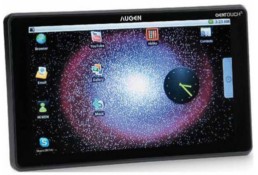 I guess lots of people went to pick one up. The problem was that Kmart never received their shipment. This started the wheels turning on the web. All of the sudden this device that, had it been in stock may have been written off as a little known, little desired device, all of the sudden became a mystery. Threads about this device started showing up on forums, blogs started to get posted, and the mystery grew. To add to the mystery, if you went to Augen's website, the only thing it said about this device was, "Coming Soon." Since then, the web page has been updated and you can get some the details on the device.
I can't help but wonder if this was all planned to create interest in a device that may normally not gotten much or was just a typical supply chain screw up? I don't really know, but it seems that the fact that Kmart didn't have the device in stock may end up to help them sell more than if they had. That, of course, is assuming they ever get them in stock. I have my rain check, and I am checking back every few days. If I get one, I will be sure to share the rest of the story with you.
If anyone out there happened to get their hands on one of these, leave a comment and give us some details or, if anyone tried to find one and couldn't, let us hear your story.