Nov 24 2010 8:50AM GMT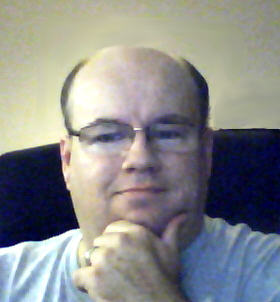 Profile: Dave Bateman
Have you ever wondered what the average depth of the Pacific Ocean is in leagues, or what the weather was like in Rome on the day you were born, or what six letter word begins with A and has a TR in the middle? If you have, then you are in luck. The answers to these and many not so silly questions can be found quickly using WolframAlpha.
I'll be honest, I heard about this site a while back and wrote it off as another search engine without ever visiting it. Man, was I wrong. It is no more a search engine than a computer is a calculator. It  is called a computational knowledge engine. What this means is that is figures out the answer to an expression. For example, if one were to enter 30 year mortgage 5% $100000 it would figure out the details for a 30 year mortgage with the a principle of $100000 at an interest rate of 5%. If you enter this same information in to Google, you will get search results that range from where to find a mortgage on how to buy a house with no credit check.
The uses for this tool are pretty much endless. As a writer I have already thought of many times it would have helped to create comparisons or add a little flavor to a story by mentioning a neat little fact like the distance from New York to LA is equal to 43324 football fields.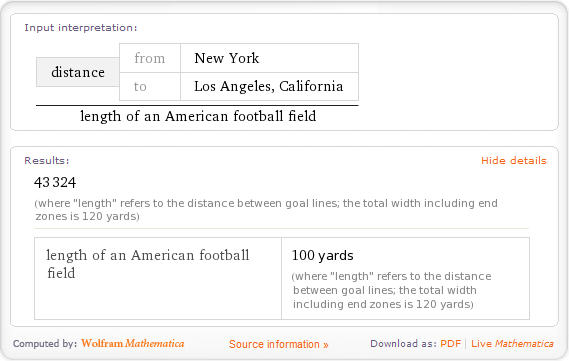 Whether you are a student, writer, crossword puzzle enthusiast, or just someone that likes to  run weird computations, I think you may find WolframAlpha a very interesting place to visit.