Dec 4 2009 11:42PM GMT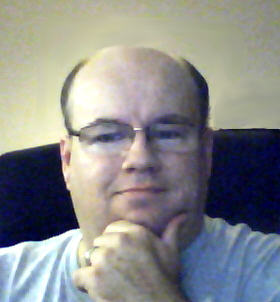 Profile: Dave Bateman
In the last article, I wrote about parameters within Unity that you're going to want changed before adding any users. I also relayed a story about a student that spent the entire weekend fixing problems that were caused because these parameters were not changed. The really sad part about her story was that she didn't have to spend the entire weekend fixing the problems, she fixed each subscriber one at a time. If she had only known that there is utility within Unity that will allow you to make bulk changes to users (subscribers) and call handlers. As promised in last article, we will take a look at that tool now.
The tool is called a bulk edit. As the name indicates, it allows you to make bulk changes, that is, a number of changes within Unity at one time. This tool allows you to change call handlers as well as subscribers and various other unity elements. Typically, it is mostly used to change subscriber settings.
The first thing you need to know is how to start this utility. The bulk edit tool is part of the Cisco Unity Tools Depot. The tools depot is a collection of tools that can help you administer and troubleshoot Unity. You can access the tools depot by selecting the Cisco Unity Tools Depot icon (figure 1) on the desktop of the Unity server.

Figure 1



There are a number of tools here, and we will explore others in future articles but for now, we are mainly concerned with bulk edit tool. Once you are inside the tools depot, expand the Administration Tools folder. You will see the Bulk Edit tool list here. Double click on this icon to start the bulk edit tool (you may also right click and select Launch Application).
The first screen that appears asks what type of object you would like to edit (figure 2).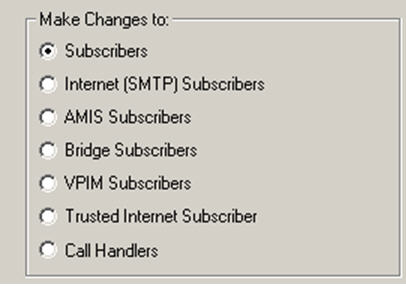 Figure 2



Once you select the type of object, you need to select the specific object(s). You can search based on parameters such as name, extension or distribution list. Once the object(s) appears in the list, place a check mark next to them (figure 3).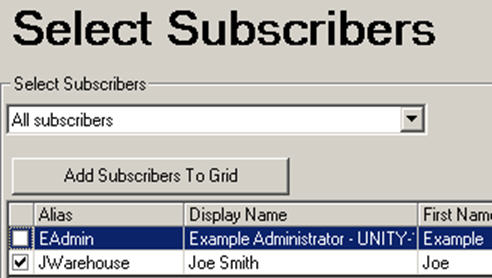 Figure 3



On the next screen you will see there are a number of tabs. Each tab relates to a set of parameters for these objects. Find the appropriate tabs and make the desire changes.
Once you select Update Subscribers or Update Call Handlers on the next screen, the objects will be modified. When all of the objects are updated, a window will appear with a summary of errors and warnings, You will then be offered an opportunity to view a log file that reflects what changes were made.
This article offered you a high level overview of this tool. The next article will show, step-by-step, how to use this tool to fix one of the most common issues that can occur when subscribers are added using an unmodified default template.