Nov 6 2009 6:16PM GMT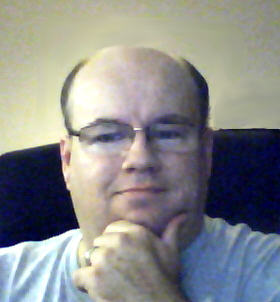 Profile: Dave Bateman
A customer of mine had a phone that was located in the warehouse and shared by three workers. With all of the moving equipment that was in the warehouse they didn't want to take the chance of damaging a Cisco IP phone so they placed an analog phone out there that was hooked up to an analog gateway. Since three people shared the phone, they wanted to know if everyone could have their own voicemail box. This can be done fairly easy with Cisco Unity.
The first thing we did was create three mailboxes in Unity. This allowed us to assign a different extension for each worker. Each mailbox was configured with the call transfer setting set to ring the extension of the analog phone. For instance, the extension of the phone was 1012; we assign extension 1015, 1016 and 1017 to the workers. When someone called in through the auto attendant and entered any of the worker's extensions, Unity would send the call to 1012. If no one answered, the voicemail was left in the mailboxes of the worker that the call was for. Figure 1 shows how this was configured on the Call Transfer page for extension 1015.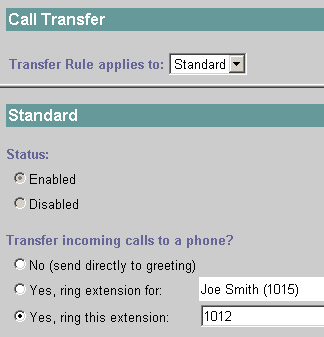 Figure 1
By tweaking a few other settings we were able to add a couple other cool features. The transfer type was set to Supervised Transfer. This allowed us to configure Unity to prompt the caller for their name. When the phone was answered, Unity would then say who the call was for, who the call was from and allow the worker to accept the call or send it to voicemail. These features were configured by checking the following boxes on the bottom of the Call Transfer Page:
Introduce
Confirm
Ask caller's name
Figure 2 shows how these settings were configured on the Call Transfers page.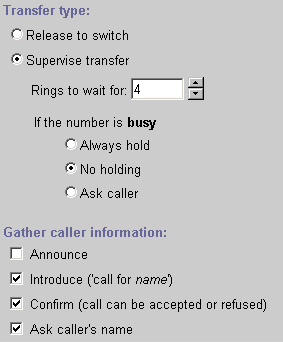 Figure 2

The result was better than the customer expected. By configuring it this way, anyone in the warehouse could answer the phone and hear who the call was for. They could then hand the phone to that person. If the person wasn't there, they could press 2 and the call would be sent to voicemail.
One issue this configuration presents is that the standard Message Waiting Indictor (MWI) method won't work. In my next post I will discuss ways to work around this issue.
There are a number of situations where this type of solution might come in handy. Hopefully, it will come in handy for you someday.