Nov 23 2009 7:46PM GMT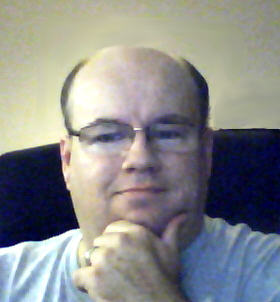 Profile: Dave Bateman
Have you ever run into a situation where you needed to add phones to the directory in Unity but the phone didn't necessarily need a voicemail account? Let's say you have a customer that has five phones they want listed in the directory but didn't want voicemail assign to them. They want to know if there was a way to add these phones to directory without having to use a voicemail license. Here's what you are going to tell them.
Unity allows for a type of subscriber known as an Internet subscriber. The subscriber is configured with an Internet e-mail address. If a voicemails is left to the subscriber, Unity will send it via e-mail as a wav of attachment. This type of subscriber does not require any type of licensing so that makes them free. Free is always good. These types of subscribers can appear in the directory so that they are searchable via the auto attendant. Figure 1 shows the standard parameters that must be completed when configuring an Internet subscriber. When configuring the subscriber, you have to enter an e-mail address. Since no voicemail will actually be sent to this e-mail address, it does not have to be a real e-mail address. Typically I select a dummy e-mail box within the customer's domain.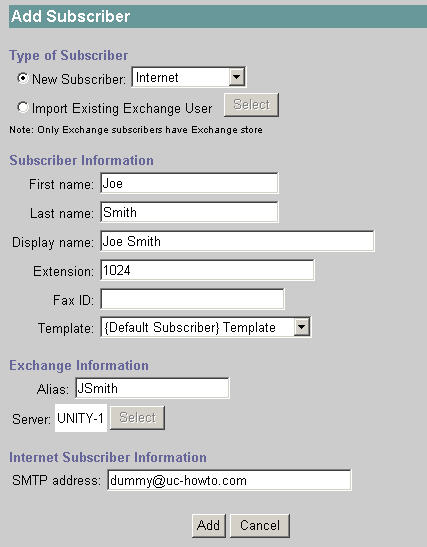 Figure 1



Since the customer didn't want this phone to receive voicemail, we simply created Internet subscribers and configure After greeting action to Send to caller to: Call handler. This way, if somebody searched for the user in the directory they would find them select that user and the phone would ring if nobody answered the phone and a message would play saying, "Sorry, nobody is currently able to take your call." Also be sure to configure this so that the call would then be sent to the top of the auto attendant. Figure 2 shows how this would be configured on the greetings page of that subscriber.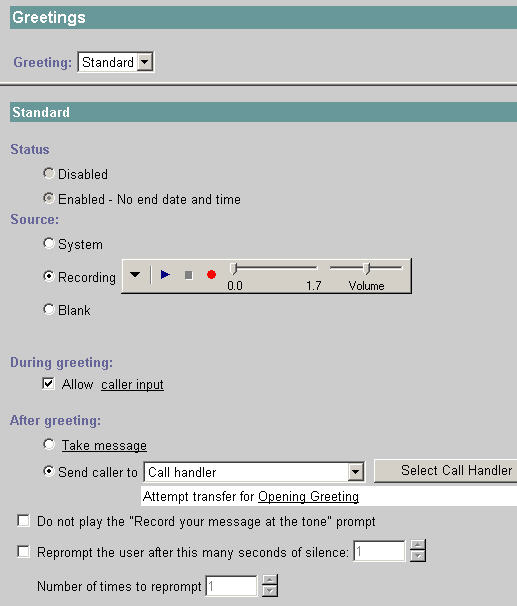 Figure 2



So there you have it. You can now add users and phones to the auto attendant within Unity without having to use of a voicemail license.